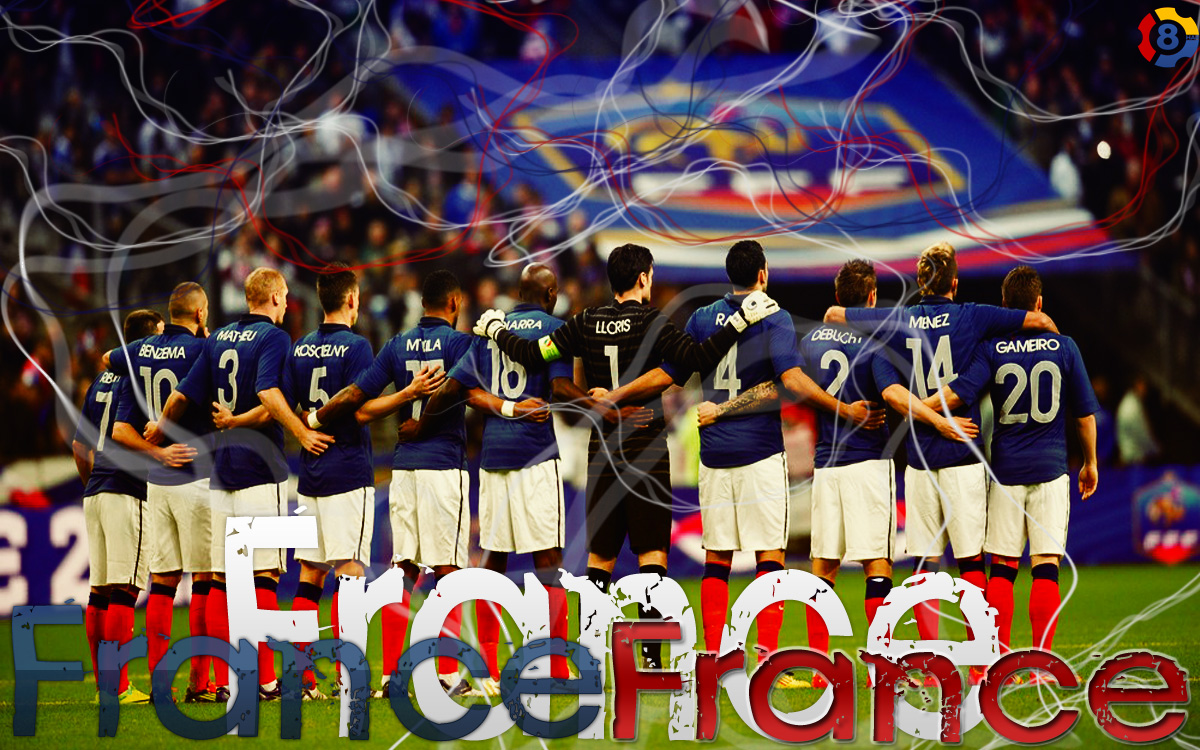 Bienvenue sur les

Bleus

Zone
Tout à propos de France
(all about france)
Quote:
Nickname(s) : Les Bleus (The Blues)
Les Tricolores (The Tri-colors)
Association : Fédération Française
de Football
Confederation : UEFA (Europe)
Head coach : Laurent Blanc
Asst coach : Jean-Louis Gasset
Alain Boghossian
Captain : Vacant
Most caps : Lilian Thuram (142)
Top scorer : Thierry Henry (51)
Home stadium : Stade de France
FIFA code : FRA
FIFA ranking : 27
Highest FIFA ranking : 1 (May 2001 – May 2002)
Lowest FIFA ranking : 27 (September 2010)
Elo ranking : 27
Highest Elo ranking : 1 (most recently July 2007)
Lowest Elo ranking : 44 (May 1928
February 1930)
First international : Belgium 3 - 3 France
(Brussels, Belgium; 1 May 1904)
Biggest win : France 10–0 Azerbaijan
(Auxerre, France; 6 September 1995)
Biggest defeat : Denmark 17–1 France
(London, England; 22 October 1908)
World Cup
Appearances : 13 (First in 1930)
Best result : Winners, 1998
European Championship
Appearances : 7 (First in 1960)
Best result : Winners, 1984 and 2000
Confederations Cup
Appearances : 2 (First in 2001)
Best result : Winners, 2001 and 2003
France National Football Team
Quote:
The France national football team (French: Equipe de France) represents the nation of France in international football. It is fielded by the French Football Federation (French: Fédération Française de Football) and competes as a member of UEFA.

France was one of the four European teams that participated at the inaugural World Cup in 1930 and are one of eight national teams to have won the competition, which they did in 1998 when they hosted the Cup. They defeated Brazil 3–0 in the final.

France has also won two UEFA European Football Championships, winning the first in 1984, led by Ballon d'Or winner Michel Platini, and the most recent in 2000, led by three time FIFA World Player of the Year Zinedine Zidane. Following France's 2001 Confederations Cup victory, they became, along with Argentina, the only national teams to win the three most important men's titles organized by FIFA: the FIFA World Cup, the FIFA Confederations Cup, and the Olympic Tournament.

France currently share a competitive rivalry with neighbors Italy, whom they first contested in 1910. The rivalry lay dormant for a while, but re-ignited following the controversial circumstances surrounding Zinedine Zidane's sending-off in the 2006 World Cup final.
C'est notre maison
(this is our home)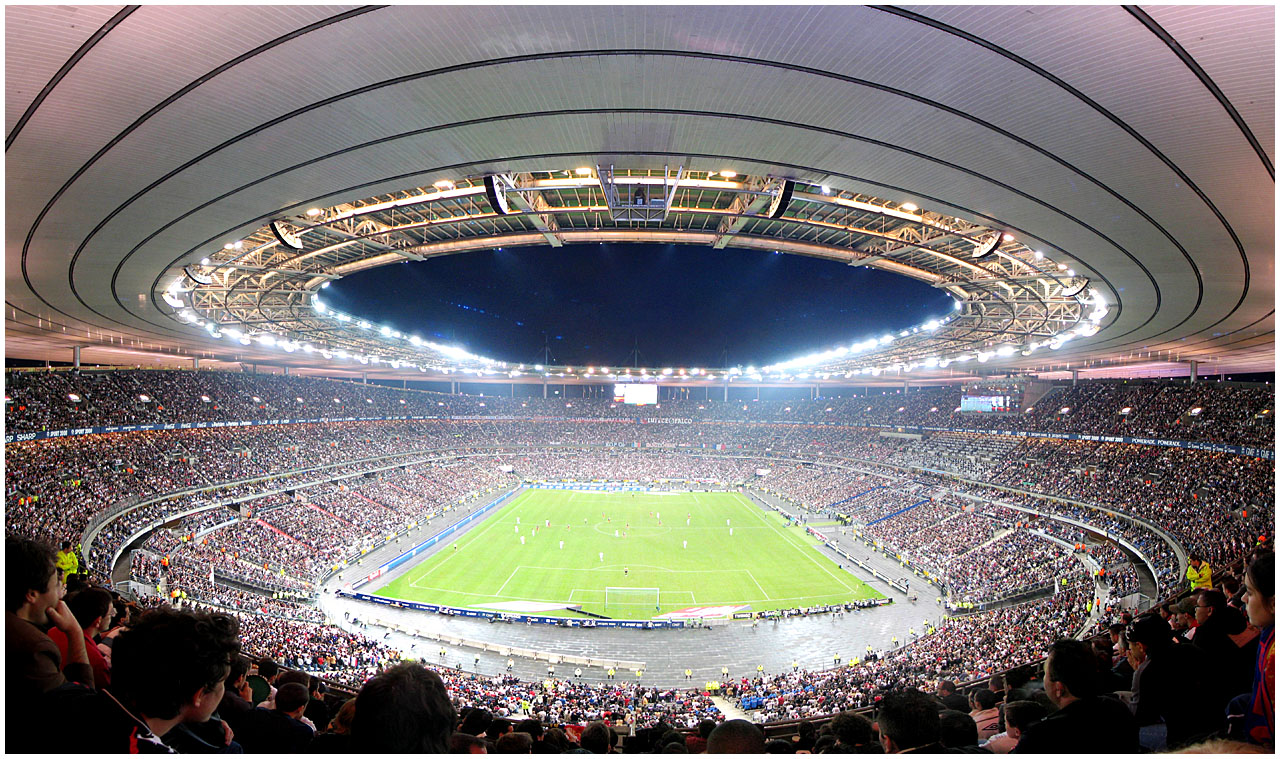 Stade de France
Quote:
During France's early run of existence, the team's national stadium alternated between the Parc des Princes in Paris and the Stade Olympique Yves-du-Manoir in Colombes. France also hosted matches at the Stade Pershing, Stade de Paris, and the Stade Buffalo, but to a minimal degree.

As the years moved forward, France began hosting matches outside the city of Paris hosting matches at such venues as the Stade Marcel Saupin in Nantes, the Stade Vélodrome in Marseille, the Stade de Gerland in Lyon, and the Stade de la Meinau in Strasbourg, to name a few. Following the renovation of the Parc des Princes in 1972, which made the stadium the largest in terms of attendance, France moved into the venue permanently. The team still hosted friendly matches and minor FIFA World Cup and UEFA European Football Championship qualification matches at other venues.

In 1998, the Stade de France was inaugurated as France's national stadium ahead of the 1998 FIFA World Cup. Located in Saint-Denis, a Parisian suburb, the stadium has an all-seater capacity of 81,338. France's first match at the stadium was played on 28 January 1998 against Spain. France won the match 1–0, with Zinedine Zidane scoring the lone goal. Since that match, France has used the stadium for almost every major home game.