[Mitsui Leasing] General Affair Officer

[Mitsui Leasing] General Affair Officer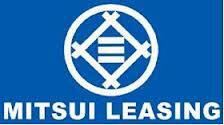 ..... URGENTLY REQUIRED .....
We are a joint venture multi finance company would like to invite highly motivated and competent people for our Branch as:
General Affair Officer
Jakarta Raya
Quote:
Requirements:
1. Male/Female
2. Max. 25 years old
3. Min SMU/SMK
4. Have experience in General Affairs of financial company / bank will be an advantage
5. Fresh graduates are welcome to apply
6. Good communication skills, have strong willing to work with limited supervision
7. Have strong initiative and able to perform multi tasking skills
8. Honest, highly discipline, well organized, detail oriented
9. Computer literate

If you meet above requirements, please submit your resume, CV & latest photograph

email to :
recruitment@mitsuilease.co.id
Quote:
Benefit:
- Karyawan Tetap
- Tunjangan Kesehatan untuk diri sendiri dan 3 orang anak
- Asuransi
- Carreer Path
- Vehicle Loan
- dll
HR Division
PT. Mitsui Leasing Capital Indonesia
Permata Plaza 11th Floor Suite 1106
Jl. M.H. Thamrin Kav 57 Jakarta 10350
021-3903238
Ms. Diva
ayoo jangan malu untuk tanya n segera kirimin CV yahh, jangan lupa tulis
KASKUS GENERAL AFFAIR
di subjectnya ya gan
Quote:
"Only short-listed candidates will be invited via e-mail/phone for Test and Interview"
Diubah oleh Politic 22-09-2016 08:27
Yuk bergabung agar dapat lebih banyak informasi yang dibagikan di Komunitas Lowongan Kerja
Lowongan Kerja