[ROCK SONGS] Inilah "20 Greatest Songs that Rocked the World" di 2014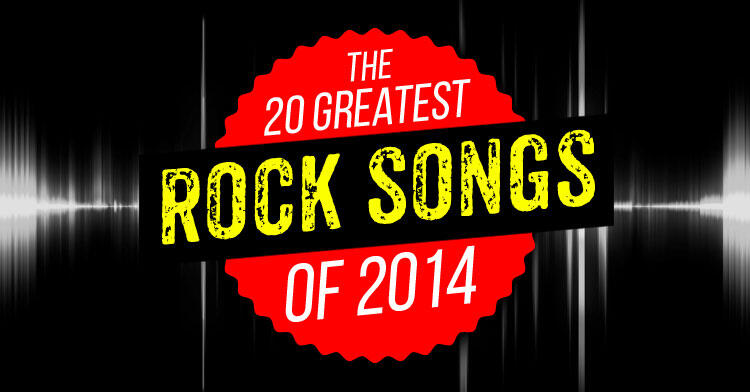 Cek sendiri gan, No Repost!
HOT THREAD 30 Desember 2014.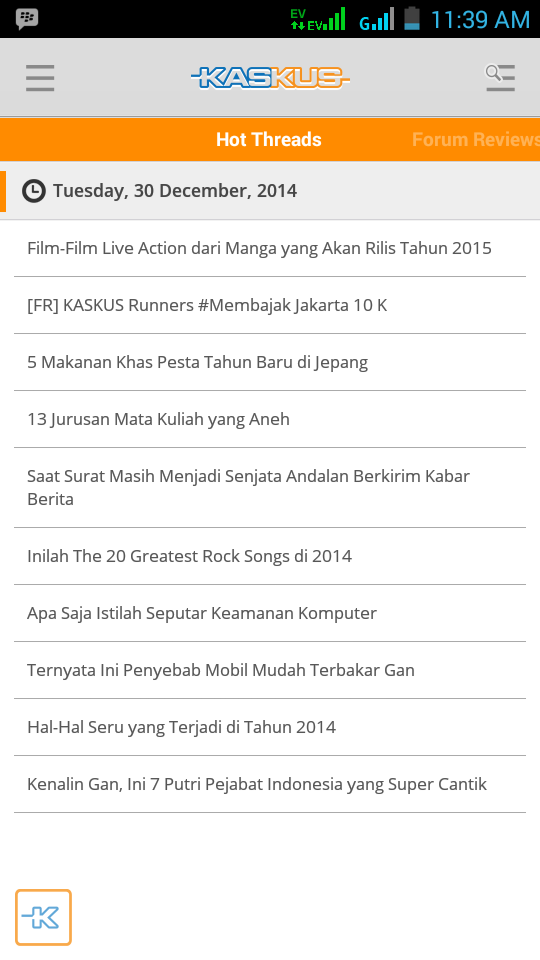 Terimakasih Kaskus!

Sebelum Baca, mendingan Rate 5 dulu gan. Biar ntar nggak scroll keatas lagi.

Quote:
Nggak kerasa 2014 sudah hampir berakhir. Di tahun 2014 ini banyak band rock senior yang bangun dari tidur lamanya, seperti
AC/DC
,
Weezer
, &
Slipknot
. Ada juga yang bikin project sendiri setelah Band-nya bubar (personil
MCR
contohnya). Band pendatang baru pun nggak mau kalah sama pendahulunya. Mereka juga ikut meramaikan top rock chart dunia. Dengan ini, maka
Kerrang!
(The most biggest selling weekly rock magazine) mempersembahkan 20 lagu rock terbaik selama 2014. Langsung saja gan, Cekidot!
20. You Me At Six - Fresh Start Fever
Spoiler

for

Fresh Start Fever

: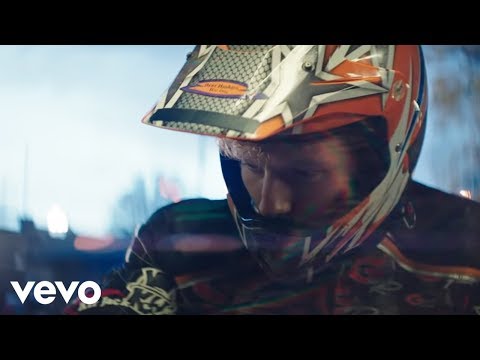 Quote:
Yep, this is pretty fresh, yo! You Me At Six stepped up their game on their fourth album, and Fresh Start Fever was undoubtedly the record's highlight. If that chorus doesn't make you want to get up and have a little boogie, then no song ever will. You must be well boring.
19. Asking Alexandria - Moving On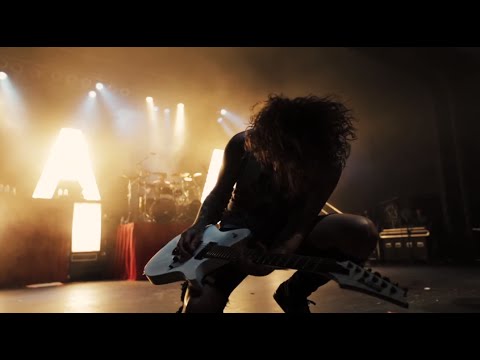 Quote:
YES to that key change. Asking Alexandria basically went all Bon Jovi on our asses with their epic power ballad, Moving On, but we love Bon Jovi, ergo we love this. Also, how massive did this track sound on their headline tour in November? Absolutely colossal.
18. Paramore - Ain't It Fun
Spoiler

for

Ain't It Fun

: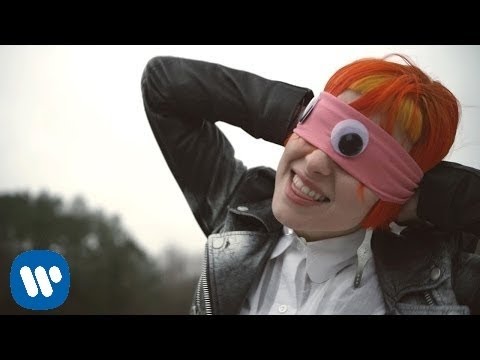 Quote:
Does this song not just make you the happiest person ever? Ain't It Fun turned Paramore into the stars of funky pop this year, and it's a killer sound for 'em. "Don't go crying to your mama..." 'cause Paramore wrote one of the best songs of the year, and you didn't.
17. LostAlone - Mental Health
Spoiler

for

Mental Health

: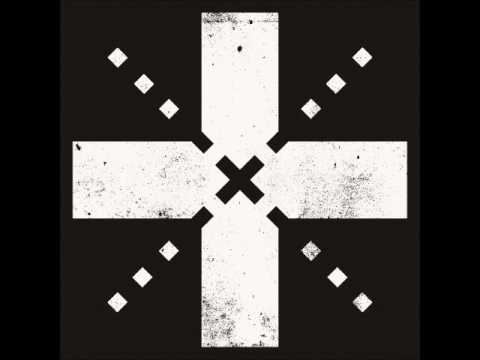 Quote:
The fact that LostAlone are splitting up, after writing tracks like this, is just plain wrong. The Derby trio should be packing stadiums instead of calling it a day as a band, but at least they went out in the best way. We'll always have the music, and for that, we are forever grateful.
16. We Are The In Crowd - The Best Thing (That Never Happened)
Spoiler

for

The Best Thing

: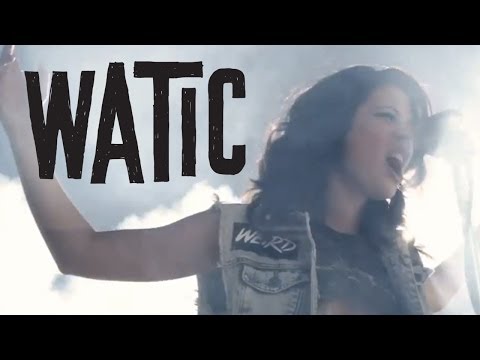 Quote:
Technically speaking, We Are The In Crowd wrote the 16th Best Thing (That Actually Happened) with Weird Kids' lead single, but we enjoy being pedantic like that. Tay Jardine does slightly scare us when she threatens to "break your fucking jaw", but we still love her either way.
15. Rise Against - People Live Here
Spoiler

for

People Live Here

: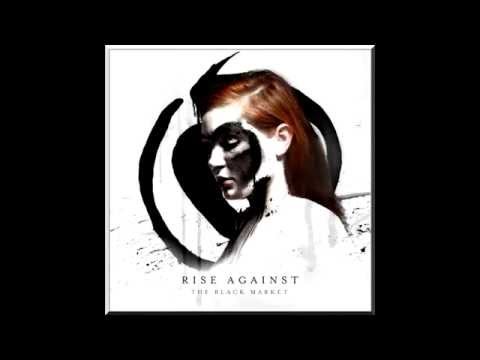 Quote:
Most of the tracks on this list make a lot of noise, but Tim McIlrath speaks louder than anyone else with his acoustic guitar. Rise Against are known for their huuuuge punk rock anthems, but People Live Here leaves an impact because of it's heartfelt and powerful lyrics. Perfect.
14. frnkiero andthe cellabration - .weighted.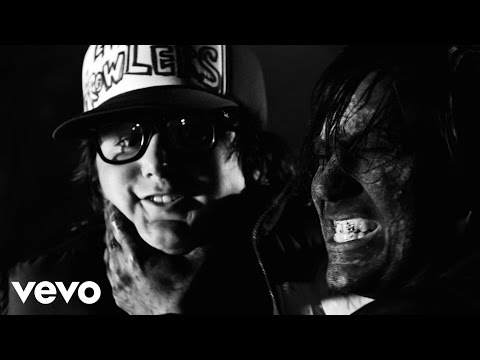 Quote:
Incredible video aside, frnkiero andthe cellabration's .weighted. is an absolute tune. "If we wait, it may be too late..." Frank warns at the start of the track... Thankfully for us, he didn't wait around at all, and made one of the most compelling and exciting returns of 2014. Phew.
13. Beartooth - In Between
Quote:

THAT CHORUS. Part-epic pop song, part-crushing hardcore jam, Beartooth's In Between is an absolute monster of a track. Get ready to unleash the biggest of "Woah-oah-oh-ohhhh-oh-oh"s when they drop it on the Kerrang! Tour 2015. Seriously, you're not ready.
12. Weezer - The British Are Coming
Spoiler

for

The British Are Coming

: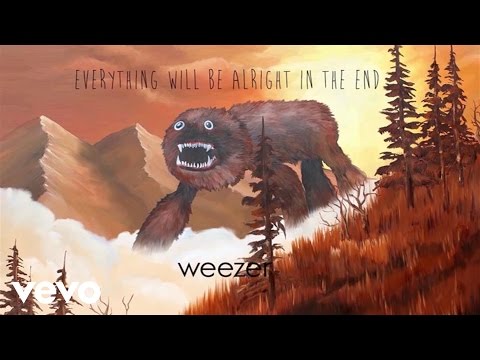 Quote:

The subject matter might have caused a debate with Rivers writing this tune about the American War Of Independence, but either way, The British Are Coming is Weezer at their most magnificent. We didn't call their new record "Their best album since Pinkerton" for nothing, y'know.
11. AC/DC - Play Ball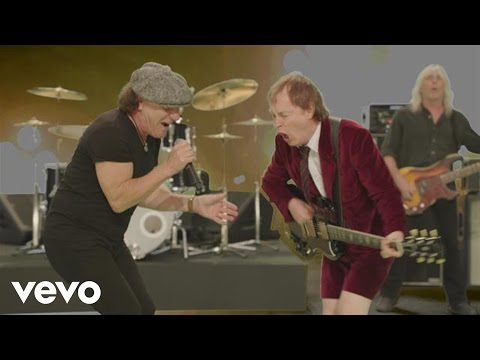 Quote:

OMG! IT'S AN AC/DC SONG THAT SOUNDS TOTALLY DIFFERENT TO EVERYTHING ELSE THEY'VE EVER DONE! Only joking, this is classic AC/DC through and through. The Aussie heroes returned to form in 2014, and this riff hasn't left our head since we heard it. Great balls of fire!
10. Against Me! - Black Me Out
Spoiler

for

Black Me Out

: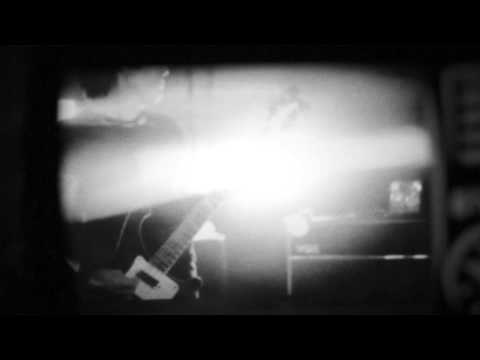 Quote:

"I want to piss on the walls of your house, I want to chop those brass rings off your fat baiks," snarls Laura Jane Grace. Yep, Black Me Out is by far the feistiest, most aggressive track on Transgender Dysphoria Blues. Put simply, it makes you feel like you can take on the world.
9. Foo Fighters - I Am A River
Spoiler

for

I Am A River

: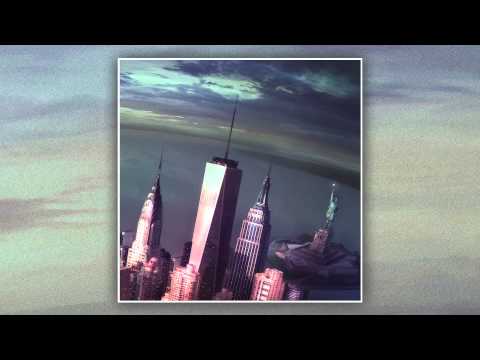 Quote:
Ending Sonic Highways on a massive high, the Foos' final song on their eighth studio album is seven minutes of pure brilliance. Eight tracks recorded at eight studios in eight cities across America... And the result? THIS. Very well done, Dave Grohl.
8. Biffy Clyro - Children's Limbs
Spoiler

for

Children's Limbs

: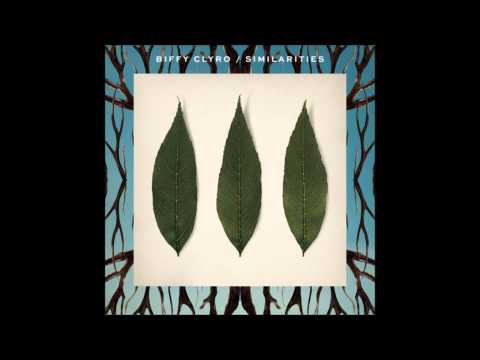 Quote:
We haven't heard too much from the Biff this year unfortunately, but the Scottish heroes did release a B-Sides album called Similarities, which had this slice of genius on it. It's definitely better than most other bands' A-Side tracks. Soz, other bands!

7. Marmozets - Why Do You Hate Me?
Spoiler

for

Why Do You Hate Me

: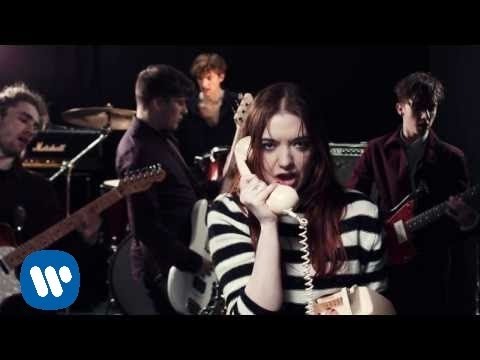 Quote:
Errrr, guys, we definitely don't hate you. Not when you write songs this. Taken from the band's 5K-rated The Weird And Wonderful Marmozets, Why Do You Hate Me? is both weird and wonderful in equal measure. Dat groove, though.
6. Architects - Naysayer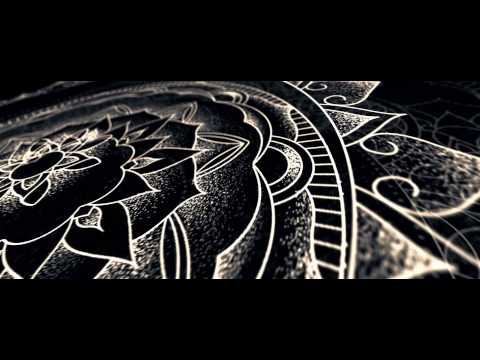 Quote:
Not only does Naysayer have the greatest "bleurgh" that Architects have ever unleashed, but it's also ferociously intense and melodic at the same time. Basically, Naysayer is just a brilliant heavy song, and it's taken from our 2014 Album Of The Year. So, yeah, it rules.

5. My Chemical Romance - Fake Your Death
Spoiler

for

Fake Your Death

: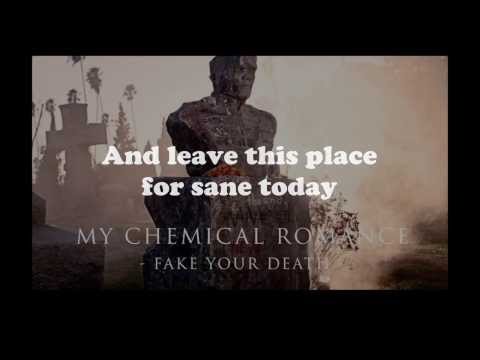 Quote:
Can we re-name this list 'Songs That Made You Cry The Most In 2014' for a little bit? Because that's what Fake Your Death did to us. Cry. So very much. We miss My Chemical Romance a hell of a lot, but their parting gift is a wonderful thing.
4. Bring Me The Horizon - Drown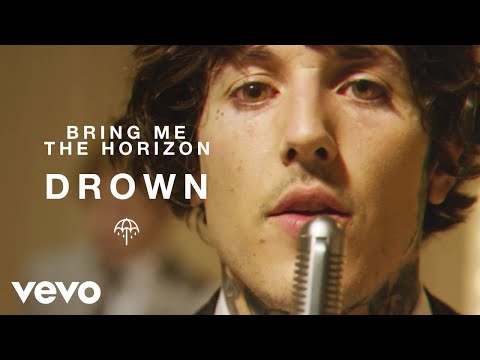 Quote:

Drown has "We're-about-to-headline-Wembley-Arena-and-we-need-a-behemoth-of-a-song-to-play-there" written all over it. Indeed, Bring Me The Horizon dropped the tune towards the end of their incredible set at Wemberrrrrley, and it caused chaos. Complete and utter chaos.
3. Royal Blood - Ten Tonne Skeleton
Spoiler

for

Ten Tonne Skeleton

: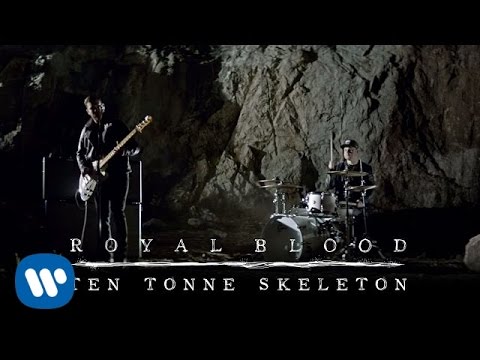 Quote:
Is this the biggest riff of 2014? Our ears inform us that it certainly is, yes. Royal Blood became one of the year's biggest sensations following the release of their self-titled debut, and, with tunes like this, you can see why. SO GOOD. How do two people manage to make this much noise?
2. Slipknot - The Negative One
Spoiler

for

The Negative One

: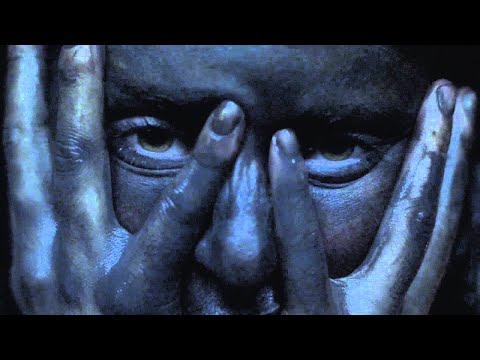 Quote:

It was released as the 'Knot's first new song in six years, and it totally blew our minds at the time. It still does, in fact. A track about Corey Taylor's "inner turmoil" (not Joey Jordison, like most people thought), The Negative One is classic Slipknot, but with a definite 2014 take. We love it.
1. Gerard Way - Action Cat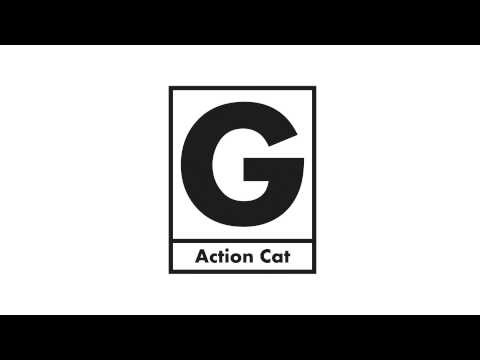 Quote:
There were plenty of epic comebacks in 2014 (see: Slipknot, AC/DC, Weezer... You get the idea), but only Gerard Way could trump all of that, and pen a stunning 5K-rated debut solo album, Hesitant Alien. It had songs like this on it, so what more needs to be said? Ahhh, welcome back, G.
Quote:
Ya, itulah daftar lagu rock terbaik versi Kerrang!. Kalo ane sih paling suka lagunya Beartooth gan, yang In Between. Apakah agan-agan setuju dengan list ini? atau mau ada yang nambahin? bisa share di sini
.
JANGAN LUPA, KALO BERKENAN KASIH



DAN



Quote:



THANKS FOR VISITING
Diubah oleh oliviercurry 30-12-2014 04:41
Yuk bergabung agar dapat lebih banyak informasi yang dibagikan di Komunitas Music

Music