[iShare & iDiscuss] Microsoft Office:mac

[iShare & iDiscuss] Microsoft Office:mac
Quote:
[Application-Specific Thread]
Microsoft Office on Mac
Quote:
Table of Contents
Overview & Rules
About Office for Mac
System Requirements
How-To
Troubleshooting
Office Downloads
Office Tutorials
Overview
Thread ini membahas suite aplikasi Microsoft Office yang dibuat khusus untuk Mac. Saat ini versi terakhir adalah Office 2011. Pembahasan dan diskusi meliputi troubleshooting, tool tambahan untuk convert, add ons, how-to, dan lain sebagainya asalkan berhubungan dengan Office Suite for Mac (Word-Excel-PowerPoint). Thread akan selalu di-update sesuai reply yang ada.
Thread Rules
1. baca Rules FAMOUS
2. boleh tanya dengan sopan dan terarah
3. boleh jawab dengan sopan dan terarah juga

4. diskusi hanya seputar Office on Mac, aplikasi lain silakan ke thread
Problem OSX & Applications
5. request program/converter/add-ons dll, silakan ke thread
Sharing Software
Quote:
Why Using Office on Mac?
Q:
Lhaaa, kan kita pake Mac, kok masih pake produk mikocok??
A:
Beberapa alasan kita perlu Office for Mac:
1. kebanyakan komputer di lingkungan kita masih menggunakan Windows dan Office nya, sehingga pekerjaan pertukaran file, editing, tuker lagi, akan lebih gampang dibandingkan lintas OS-lintas program
2. Mac user yang baru nyoba pake Mac akan lebih mudah pake Office for Mac
What's New on Version 2011?
Co-authoring, beberapa user bisa mengedit dokumen yang sama secara bersamaan

Ribbon, semua menu diakses via ribbon yang terbagi dalam tab-tab, sama dengan versi Windows

Template gallery, bisa download template sesuai selera

Spoiler

for

"tampilan baru Office Mac 2011"

:
Word
Excel
PowerPoint
Outlook
The History so Far...

Prior to packaging its various office-type Macintosh software applications into Office, Microsoft released Mac versions of Word 1.0 in 1984, the first year of the Macintosh computer; Excel 1.0 in 1985; and PowerPoint 1.0 in 1987.[23] Microsoft does not include its Access database application in Office for Mac.
Microsoft has noted that some features are added to Office for Mac before they appear in Windows versions, such as Office for Mac 2001's Office Project Gallery and PowerPoint Movie feature, which allows users to save presentations as QuickTime movies.[24][25] However, Microsoft Office for Mac has been long criticized for its lack of support of Unicode and right-to-left languages, notably Arabic and Hebrew.[26][27]

The Microsoft Office was introduced for Macintosh in 1989, before Office was released for Windows.[28] It included Word 4.0, Excel 2.2, PowerPoint 2.01, and Mail 1.37.[23][29] It was originally a limited-time promotion but later became a regular product. With the release of Office on CD-ROM later that year, Microsoft became the first major Mac publisher to put its applications on CD-ROM.[30]
Microsoft Office 1.5 for Mac was released in 1991 and included the updated Excel 3.0, the first application to support Apple's System 7 operating system.[23]
Microsoft Office 3.0 for Mac was released in 1992. It included Word 5.0, Excel 4.0, and PowerPoint 3.0. Excel 4.0 was the first application to support the new AppleScript.[23]
Microsoft Office 4.2 for Mac was released in 1994. (Version 4.0 was skipped to synchronize version numbers with Office for Windows.) Version 4.2 included Word 6.0, Excel 5.0, PowerPoint 4.0, and Mail 3.2.[31] It was the first Office suite for the Power Macintosh.[23] Its user interface was identical to Office 4.2 for Windows,[32] leading many customers to comment that it wasn't Mac-like enough.[24] The final release for Mac 68K was Office 4.2.1, which updated Word to version 6.0.1, somewhat improving its performance.
Microsoft Office 98 Macintosh Edition was unveiled at MacWorld Expo/San Francisco in 1998. It introduced the Internet Explorer 4.0 web browser and Outlook Express, an Internet e-mail client and usenet newsgroup reader.[33] Office 98 was re-engineered by Microsoft's Macintosh Business Unit to satisfy customers' desire for software they felt was more Mac-like.[24] It included drag–and-drop installation, self-repairing applications and Quick Thesaurus, before such features were available in Office for Windows. It also was the first version to support QuickTime movies.[24]
Microsoft Office 2001, launched in 2000, was the last Office suite for the classic Mac OS; it required Mac OS 8, although version 8.5 or later was recommended. Office 2001 introduced Entourage, an e-mail client that included information management tools such as a calendar, an address book, task lists and notes.[25]
Microsoft Office v. X was released in 2001 for the new Mac OS X platform.[34]
Microsoft Office 2004for Mac was released in 2004.[35]
Microsoft Office 2008 for Mac was released in 2008. It was the first Office for Mac suite that was a universal binary, running natively on both Intel- and PowerPC-based Macs, and it supported Office Open XML file formats first introduced in Office 2007 for Windows.[23] Five months after it was released, Microsoft said that Office 2008 was "selling faster than any previous version of Office for Mac in the past 19 years" and affirmed "its commitment to future products for the Mac."[36]
Microsoft Office for Mac 2011 was released on October 26, 2010,[3] and features a Mac version of Outlook to replace the Entourage email client. This Mac version of Outlook is intended to make the Mac version of Office work better with Microsoft's Exchange server and with those using Office for Windows.[37] Office 2011 includes a Mac-based Ribbon similar to Office for Windows.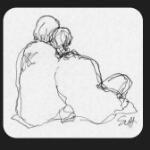 tien212700 memberi reputasi
Yuk bergabung agar dapat lebih banyak informasi yang dibagikan di Komunitas Mac Applications & Games

Mac Applications & Games