Data Science
Working with enormous amounts of data using various tools to gain insightful, analytics-based knowledge for decision-making and troubleshooting business issues is the practice of data science. Data science heavily relies on machine learning algorithms because they are used to create predictive models that predict future events.
A number of roles, including those of an application developer, business analyst, and data engineer, are frequently involved in this team sport. By analyzing, preparing, exploring, and visualizing data, data scientists help businesses realize the value of their data. They also create models using various programming languages, such as R and Python.
Blockchain
Blockchain can be described as the most secure record keeper possible. A distributed ledger technology (DLT) enables the logging, sharing, and synchronization of transactions and data across a distributed peer-to-peer (P2P) network. In order to ensure that the system and any data stored on it are impervious to hacking or change, it is built on three main concepts: smart contracts, distributed ledger design, and cryptography. By 2028, the value of the global blockchain market will have increased from $4.93 billion to over $227 billion. Because blockchain not only offers a variety of exciting career paths but also centers on programming expertise, data structures and architectures, and cybersecurity, it attracts a lot of data scientists.
NFT Commercial Development, Cryptocurrency Engineer, Metaverse Infrastructure Developer, NFT Trader, and NFT Project Lead are among the NFT-related jobs with the highest demand. These roles require various data science skills, including software engineering, data analytics, dimensional data modeling, and programming in languages like Rust, Solidity, Python, and C++.
Blockchain Innovation Unlocking Data Science
Blockchain technology and data science can potentially increase business value significantly. New opportunities for blockchain solutions have emerged as organizations seek to address vulnerabilities arising from security concerns related to ongoing remote work models and disparate IT architectures.
During their daily tasks, data scientists frequently face many common challenges related to data quality, data accessibility, data availability and privacy, and real-time analysis that blockchain could help address.
* By allowing data scientists to be conditionally integrated into the blockchain to securely access data, you can speed up the data access and analysis processes.
* Homomorphic encryption, which enables computation to be carried out on encrypted data, reduces the need to share original data.
* Keeps track of all data transactions, enabling real-time analysis.
* It enables practical proof of data authenticity because blockchain prevents data tampering and changes.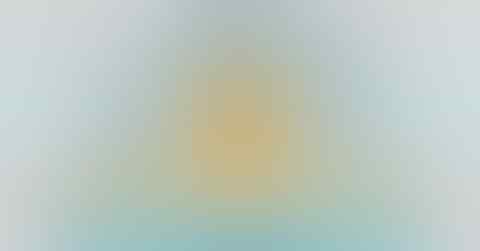 Through extraordinary innovations, blockchain in data science is continuously revolutionizing industries. You need to start your
data science course in Pune
,
to learn more about data science, AI,  cryptocurrencies, blockchain, and all related technologies. This Bootcamp is appropriate for all experience levels and will help you get the best training opportunities, certifications, and career paths.
Blockchain-based data science innovation: Unraveling
Blockchain and data science have the potential to produce significant business value. As businesses try to address security flaws brought on by ongoing remote working practices and inconsistent IT architectures, this has encouraged many professionals to advance their blockchain careers.
There are now more opportunities for blockchain solutions, and taking blockchain certification classes can help you connect with different industries and use the technology effectively. Data scientists need blockchain experts to address problems with real-time analytics, data privacy, data accessibility, data availability, data quality, and performance of daily activities, which is why there is a convergence between data science and blockchain.
How is blockchain being driven by data science?
Blockchain and data science both deal with data, but blockchain records and verifies data, while data science analyzes data to derive valuable insights. Both employ algorithms created to regulate interactions with various data segments. It is generally agreed upon that blockchain is best for data integrity, and data science is best for forecasting.
Controlling inaccurate or unreliable data is one area where blockchain technology significantly impacts the field of data science. Due to the massive amount of computing power needed, blockchain helps validate the data using its decentralized consensus algorithm and encryption, making it nearly impossible to manipulate.
Summary
Blockchain, data science, and AI are all techniques that deal with data and its value. Without the need for middlemen, blockchain enables the secure exchange of data sets and other valuable items, as well as analysis and decision-making. In return, blockchain might employ AI to generate revenue from user-generated data and develop a market for AI models. Don;t forget to visit the IBM-accredited
data science certification course in Pune
to being your data science career in blockchain or any other industry.