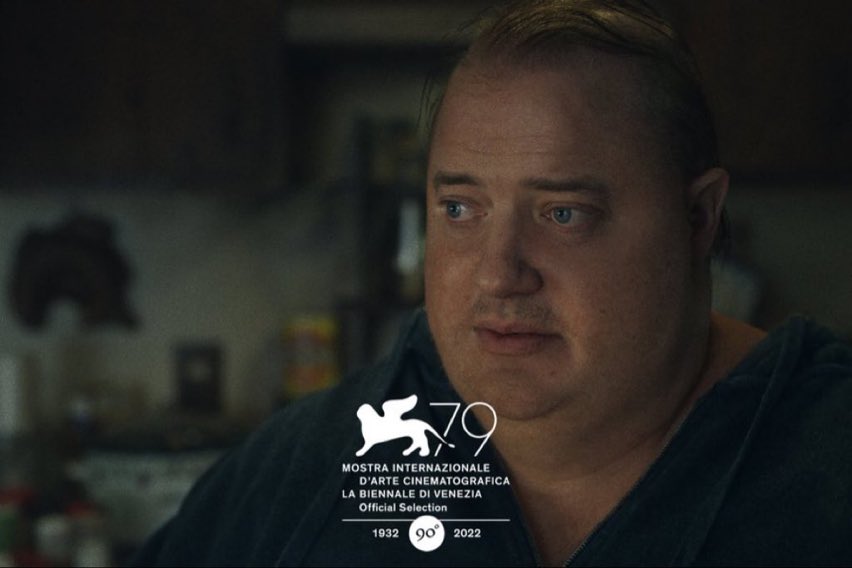 The Whale is an upcoming American psychological drama film directed by Darren Aronofsky and written by Samuel D. Hunter, based on his play of the same name. The film stars Brendan Fraser, Sadie Sink, Hong Chau, Samantha Morton, and Ty Simpkins.
The film will have its world premiere at the 79th Venice International Film Festival in September 2022.
Quote:
Premise
A 600-pound (272 kg) middle-aged man named Charlie tries to reconnect with his 17-year-old daughter. The two grew apart after Charlie abandoned his family for his gay lover, who later died. Charlie then went on to binge eat out of pain and guilt.
Director
Darren Aronofsky
Producer
Jeremy Dawson
Darren Aronofsky
Ari Handel
Screenwriter
Samuel D. Hunter
Cast
Brendan Fraser
Sadie Sink
Hong Chau
Samantha Morton
Ty Simpkins
Production Company
Protozoa Pictures
Distributor
A24
Release Date
September 2022 (Venice)
Trailer
TBA
Imdb