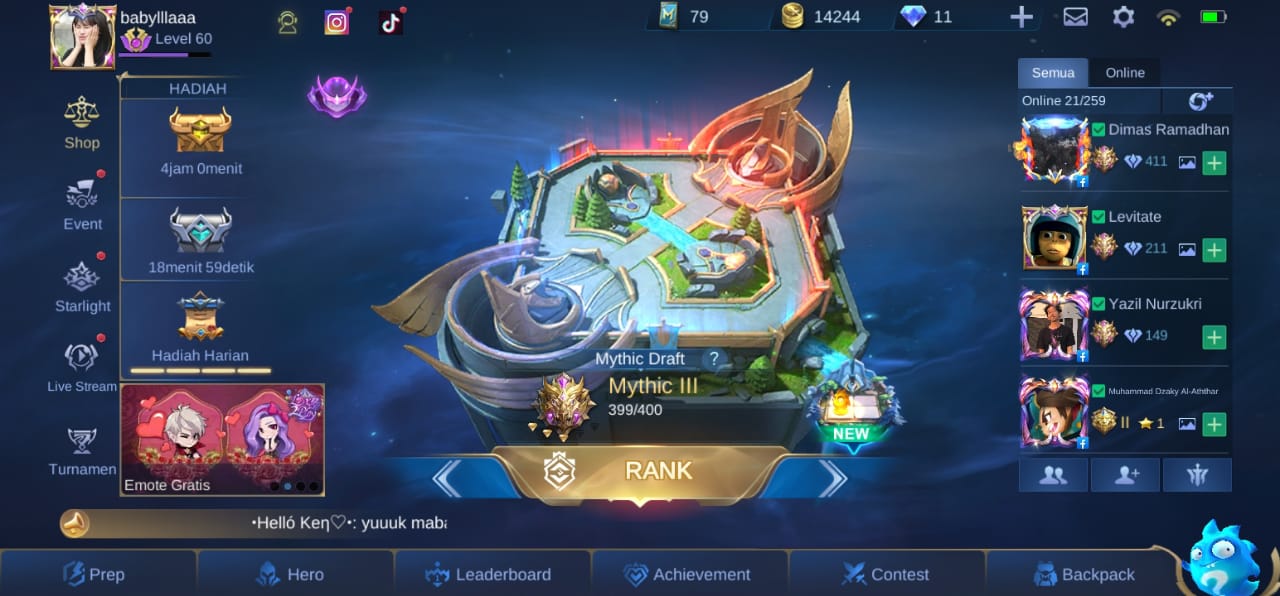 Halo Agan Sista pemain Game Mobile Legends. Kalo ini
Radenpedia
akan memberikan tips atau bocoran untuk mendapatkan border premium Congueror of Dawn di mobile legends.
Jadi, ini kayanya lagi ada bug deh gan/sist. Setelah baca thread ini langsung aja login dan cek ya.
Step by Step
1. Login ke akun Mobile Legends agan dan sista.
2. Masuk ke menu Turnamen, ada di bagian kiri ya gan
3. Pilih menu penukaran guest koin
4. Pojok kanan bawah ada pilihan
Border Congueror of Down
dengan harga hanya
10 Guest Koin saja.
5. Cek profil dan lihat, selamat Agan dan Sista sudah mendapatkan Border Congueror of Down dengan harga yang murah.
6. Selamat mencoba
Langsung di coba ya gan/sist segera sebelum bug ini di perbaiki.
Baca juga tips menarik lainnya secara instant di
Radenpedia.com
. Sampai jumpa di artikel selanjutnya ya gan/sist,
see you
Referensi
Tips dan Trik
Bug Mobile Legends