No one can stop death
The Prime Evil rages within the Black Soulstone, its essence screaming for vengeance and release. Before the artifact can be sealed away forever, Malthael – Angel of Death – manifests in the mortal realms with a deadly new purpose: to steal the Black Soulstone and bend its infernal power to his will. So begins the end of all things…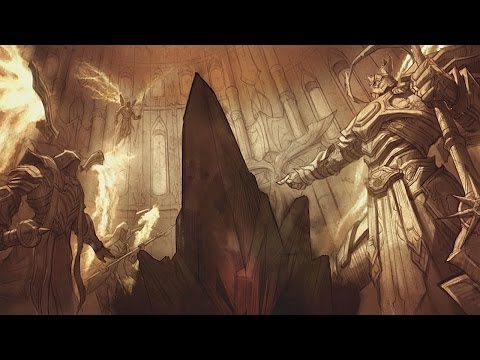 Quote:
THREAD RULES
1. BE NICE TO OTHER PEOPLE! (EXCEPT TO RULES BREAKER AKA IDIOTS)
2. NO JUNK & NO OOT.
3. NO FLAMING, SARA, WHINING, QQing.
4. NO SPAMMING, NO IKLAN, NO BUKA LAPAK.
5. UPLOAD GAMBAR / VIDEO TOLONG DISPOILER.
6. BACA PAGE ONE DULU SEBELUM BERTANYA.
7. KALO MAU TANYA JANGAN LEWAT PM, POST DI FORUM BIAR SEMUA ORANG TAHU JAWABANNYA.
8. NO DOUBLE POST / TRIPLE POST, INGAT ADA FASILITAS MULTIQUOTE, JANGAN KEJAR SETORAN DI THREAD INI.
9. EXCEPT MINOR TECHNICAL SUPPORT FOR CONSOLE PLAYER. (DISINI MAYORITAS ADALAH PC PLAYER)
10. JANGAN SAKIT HATI KALO DI BRP RAME-RAME ATAU DIBAN SAMA MOMOD KARENA MELANGGAR RULES ATAU BIKIN RUSUH DI THREAD INI.
Quote:
JOIN CLAN <KEG> KASKUS ELITE GAMER
NOTE:

CLAN INI DIKHUSUSKAN UNTUK PEMAIN INDONESIA DI US SERVER.

YANG MAU JOIN CLAN KASKUS AGAR REQUEST JOIN CLAN.

CLAN TIDAK MENERIMA DAN AKAN MENGKICK ANGGOTA YANG MAIN MENGGUNAKAN BOT.

ANGGOTA CLAN YANG PALING LAMA TIDAK LOGIN AKAN DI KICK UNTUK MEMBERI RUANG PADA ORANG LAIN YANG MAU JOIN
.
Quote:

VIA BATTLE.NET LAUNCHER
1. Buka Battle.Net desktop app, pilih Settings, setelah itu pilih Game Settings.


2. Pilih game Diablo III: Reaper of Souls dan centang di bagian Additional command line arguments.
3. Copy dan paste command dibawah ini:


Quote:

OnlineService.Matchmaking.ServerPool=AU1




4. Klik tombol Done.


DISCORD KEG
Quote:
https://discord.gg/4kSpSB2