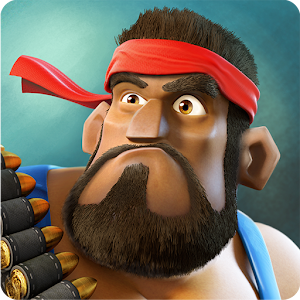 Rules
Quote:
1. Be NICE to Other Kaskusers! (except to rules breaker aka idiots)
2. Dilarang double posting dengan sengaja (pengecualian untuk sharing), sundul menyundul thread (bumping), absen, junk (pertamax, nice info, menuju TKP, dsb), OOT berlebihan, spam, post yg dianggap tidak pantas oleh mod, dll
3. Dilarang membahas cheat, trainer, dan sejenisnya
4. Dilarang menggunakan signature! Terlebih lagi bila ada link promosi jualan/blog/forum lain/dll
5. Dilarang berjualan, silahkan gunakan Forum Jual Beli untuk berjualan
6. Dilarang post shortlink/cashlink (adf.ly, zid*du, dsb)
7. Dihimbau untuk menggunakan thumbnail bila gambar berukuran lebih dari 800x600, khususnya yg menggunakan lossless format (png, bmp)
8. Selalu baca page 1, khususnya post pertama suatu thread! Pertanyaan anda bisa jadi sudah terjawab di sana
9. Dilarang membawa masalah di subforum ini ke forum atau subforum lain!
10. No fanboy war, delete post atau bahkan ban permanen bakal langsung diberikan (dianggap rusuh)
Description
Quote:
Storm the beach and win the day! Boom Beach is a combat strategy game where you fight an epic war against the evil Blackguard. Take your expeditionary force to beautiful paradise islands invaded by the enemy. Fight for every beachhead, free enslaved islanders and explore the uncharted archipelago. The fight becomes a race to harness the ancient powers hidden on the islands. Are you ready for the BOOM?

PLEASE NOTE! Boom Beach is completely free to play. However, some game items can also be purchased for real money. If you don't want to use this feature, please disable in-app purchases in your device's settings.

FEATURES
✔ Explore a huge tropical archipelago full of danger and treasure
✔ Play with thousands of other players, raid their bases and enjoy the spoils of war
✔ Attack hundreds of unique island bases controlled by the evil Blackguard
✔ Face fearsome Boss Enemies and uncover their evil plans
✔ Discover the mysterious power of ancient statues and Life Crystals

Under our Terms of Services and Privacy Policy, Boom Beach is allowed for download and play only for persons 13 years or over of age without parental consent
Getting Started
Quote:
You begin with the Following:

-Level 1 HQ
-Level 1 Sawmill (Produksi Wood)
-Level 1 Residence (Produksi Gold)
-1,600 Gold
-400 Wood
-50 Diamonds (Bisa digunain untuk menutupi kekurangan resources atau mempercepat training pasukan/bangunan)

Lalu setelah itu, kita akan disuruh menuliskan nama desa kita. Nah ini penting buat membuat nama desa yang bagus/nyaman bagi kita karena kita hanya boleh 1 kali membuat nama desa.

Headquarters
Quote:
Headquarter aka HQ ini ialah bangunan paling penting dalam game ini. Mengapa? Karena jika bangunan ini hancur, maka semuanya akan hancur walaupun tower-tower belum hancur. Maka dari itu, sangatlah penting untuk membuat base yang sangat kuat sehingga Headquarter dapat terlindungi dari musuh. Jika kita mengupgrade Headquarter, kita akan membuka bangunan baru.
Ini berbagai level HQ dan minimum level buat mengupgradenya.

Economy Buildings
Resource
Defensive Structures