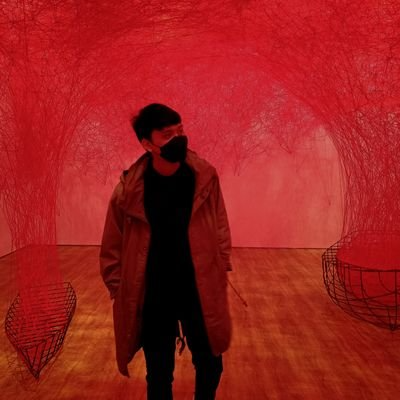 [Reborn] Love Live! School Idol Project Series
Love Live! Superstar!!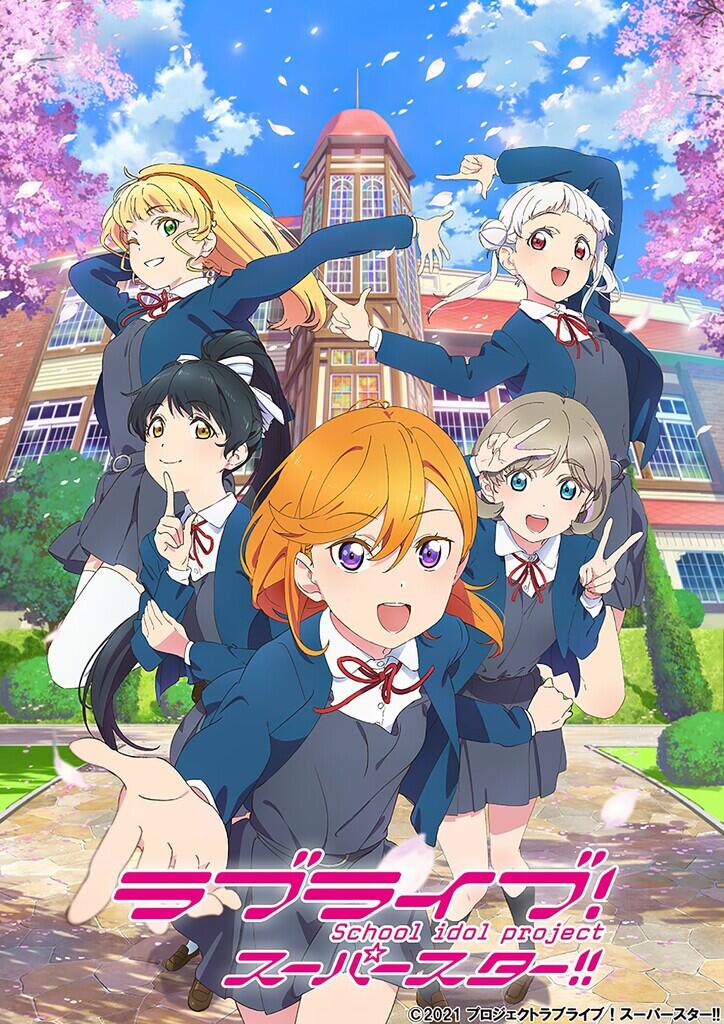 Quote:
Quote:
A new television anime series for the Love Live! franchise was announced by animation studio Sunrise on January 28, 2020. The tagline for the new anime reads, "Watashi wo Kanaeru Monogatari. Hello!!! Love Live!"
Quote:
Quote:
Type: TV
Episodes: 13
Status: Not Yet Airing
Aired: July, 2021 to Sept, 2021
Studios: Sunrise
Producers: Bandai Visual, Lantis, ASCII Media Works, Bushiroad
Genres: Music, School, Slice of Life
Duration: 24 mins/eps
Rating: PG-13
Quote:
Quote:
Director: Kyogoku, Takahiko
Character Design: Murota Yuuhei
Music: Fujisawa, Yoshiaki
Color Design: Yokoyama Sayoko
Sound Director: Nagasaki Yukio
Original Creator: Yatate Hajime & Kimino Sakurako
Art Director: Watanabe, Yukihiro
Background Art: Sugiura Miho
Editing: Imai Daisuke
Director of Photography: Nogami Daichi

Quote:
Quote:
Spoiler

for

Shibuya Kanon

: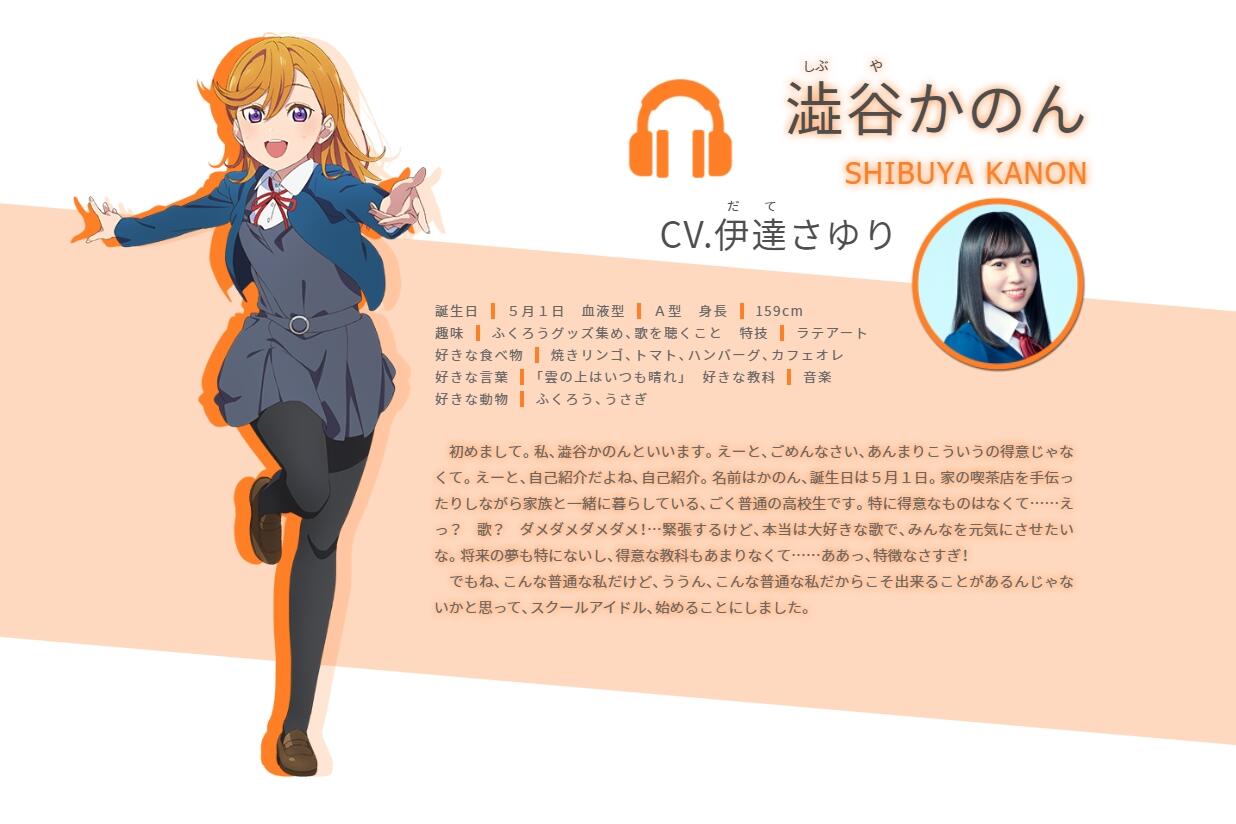 VA: Date Sayuri
Quote:
A high school first year student who claims to be "someone with no stand out characteristics." Her father works as an interpreter, and she helps her mother with running her cafe, and one of her specialty is latte art. She keeps a Eurasian scops owl as a pet. She likes to sing but is too shy to show it in front of other people. Her favorite food are grilled apple, tomato, hamburger, and café au lait.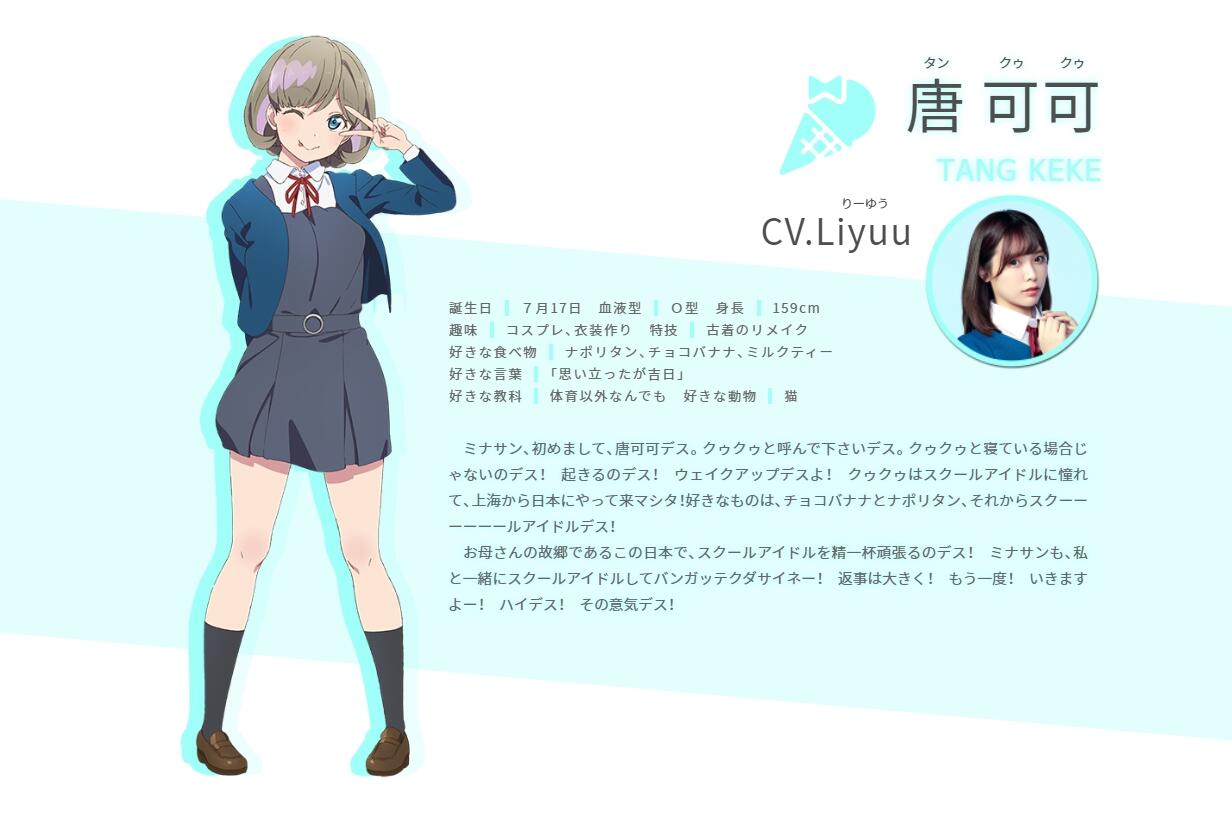 VA: Liyuu
Quote:
Keke hails from Shanghai, China, having just recently moved to Japan—her mother's homeland, to become a school idol. She holds the JLPT N1 certificate. She likes cute costumes, as well as making new ones and remaking old ones. Her favorite food are naporitan, chocolate bananas, and milk tea.
Spoiler

for

Arashi Chisato

: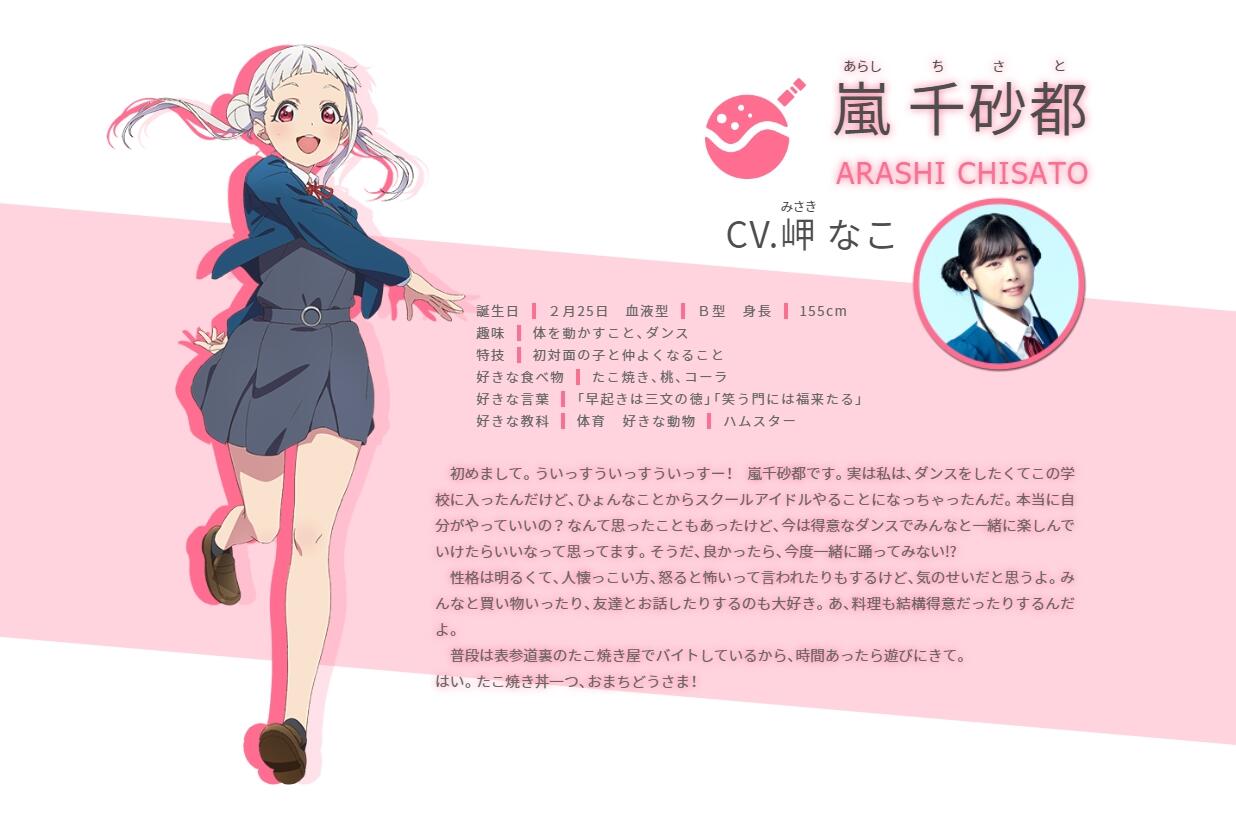 VA: Misaki Nako
Quote:
Kanon's childhood friend who likes breakdance but for some reason decided has to become a school idol instead. She is an energetic girl who can easily befriend anyone she just met. She's also known to keep up to date on gossip and rumors that spread around the school. She has a part time job in a takoyaki shop. She is distinguishable from her twin tail and hair buns. Her favorite food are takoyaki, peach, and cola.
Spoiler

for

Heanna Sumire

: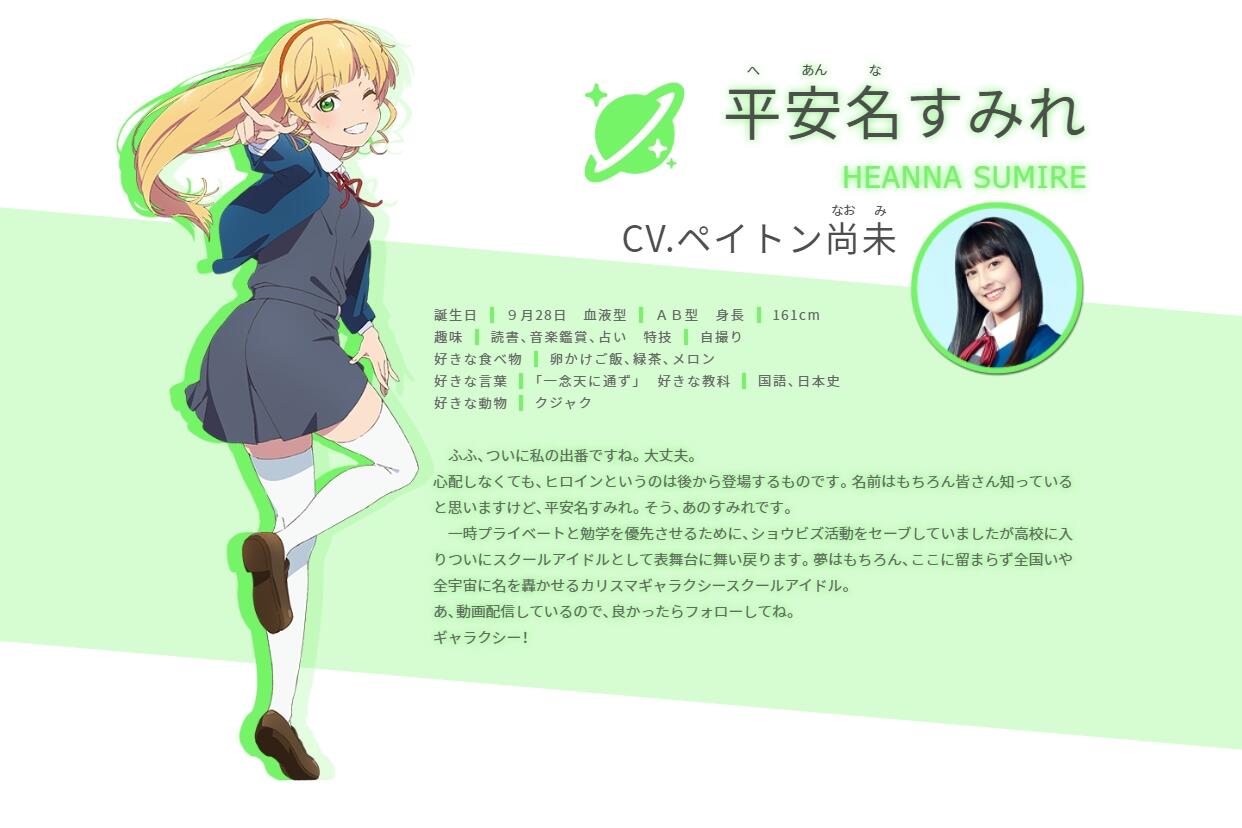 VA: Naomi Payton
Quote:
A girl whose house is a respected shrine located near Yuigaoka Girls High School. She has lived in the showbiz world since she was a child and currently is an online streamer. Her favorite food are tamago kake gohan, green tea, and melons.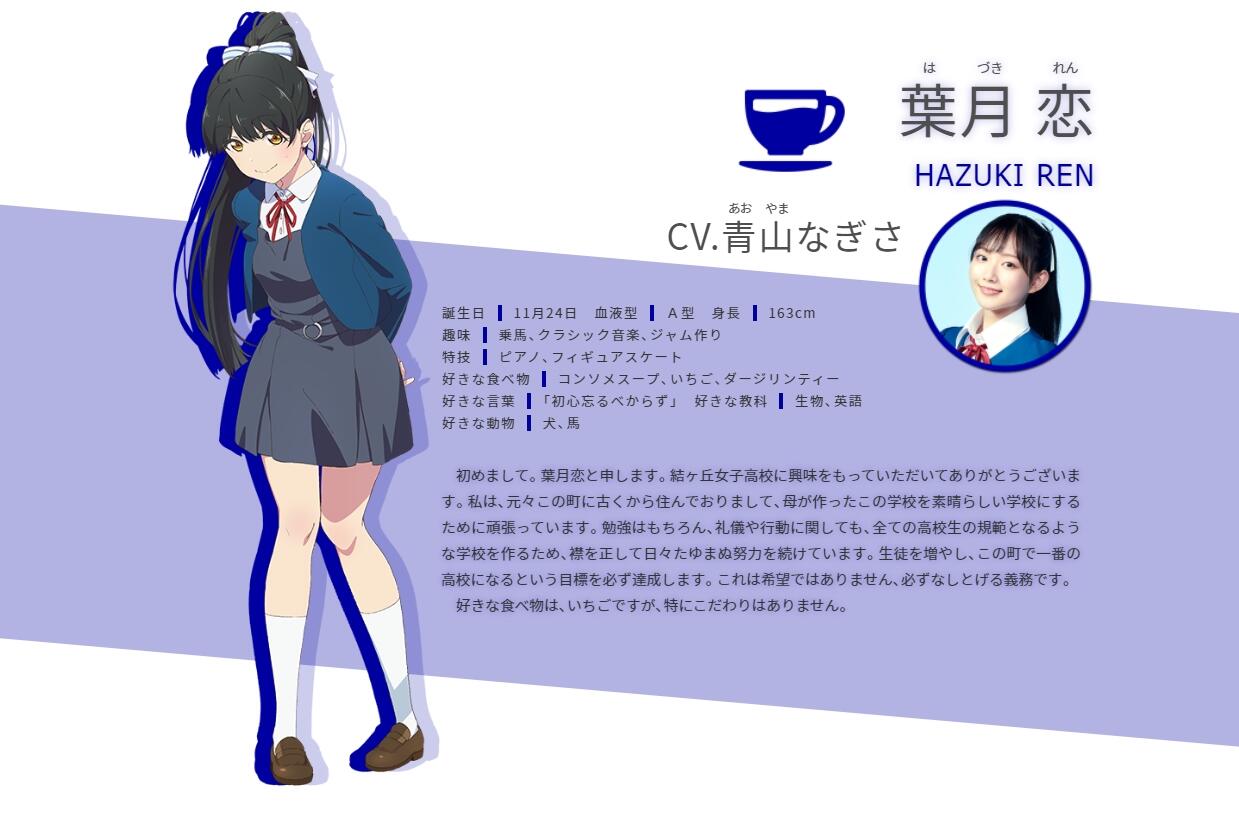 VA: Aoyama Nagisa
Quote:
Ren is the daughter of the school founder, and a member of the student council. She lives nearby the school, and takes pride in the rich history of Yuigaoka. She is polite, disciplined, and is known for her strict personality. However, she is not well versed in technology, being advised when she was younger to not spend too much time online. Her favorite food are consommé, strawberries, and Darjeeling tea.
Quote:
Quote: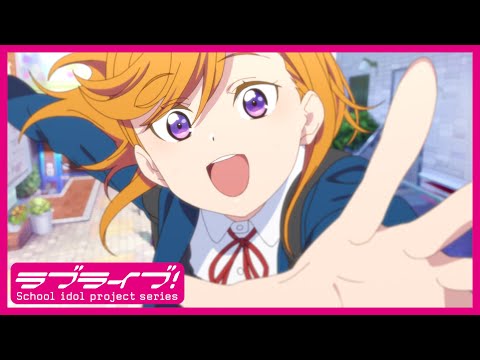 Quote:
Quote:
Thread ini adalah lanjutan dari thread sebelumnya, Yang di-reborn karena TS lamanya sudah tidak aktif lagi. Silahkan gunakan thread ini untuk berdiskusi seputar Love Live! School Idol Project Series. Termasuk lagu, seiyuu, maupun konsernya.
Who's your favorite characters in Aqours?
Diubah oleh BackFromDeath 27-06-2021 07:30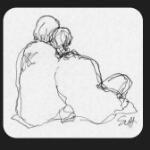 tien212700 memberi reputasi
Yuk bergabung agar dapat lebih banyak informasi yang dibagikan di Komunitas Anime

Anime