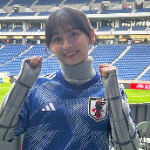 [OVA] Hori-san to Miyamura-kun 堀さんと宮村くん (Horimiya)
Hori-san to Miyamura-kun 堀さんと宮村くん (Horimiya)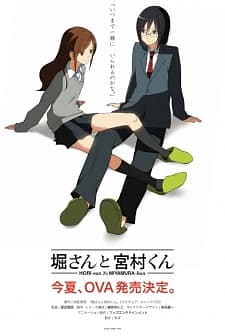 Synopsis :
Quote:
People say that the youthful days are always bittersweet, but maybe it's just bitter?
Kyouko Hori is a flashy high school girl, who, despite her ostentatious appearance, excels in academics and has a family-loving character. Izumi Miyamura is a bland high school boy, who, despite not wanting to stand out in class, secretly wears piercings outside of school and has a large body tattoo.
One day, Miyamura finds Hori's little brother injured and helps him back to Hori's house, where the relationship between Hori and Miyamura begins with Hori's discovery of Miyamura's secret.
Read more at
http://myanimelist.net/anime/14753/H...B0RctE8dm4K.99
Information
Quote:
Type: OVA
Episodes:
Status: Finished Airing
Aired: Sep 26, 2012 to ?
Producers: Hoods Entertainment
Genres: Comedy, School, Romance Shounen
Duration: 21 min. per episode
Rating: PG-13 - Teens 13 or older
Staff
Quote:
Director:
Erkin Kawabata (ep 2)
Shingo Natsume
Tetsuo Hirakawa (ep 3)
Series Composition:Yuniko Ayana
Screenplay: Yuniko Ayana
Music: Nobutaka Yoda (ep 2)
Original creator: HERO
Character Design: Kenichi Kutsuna

General Producer: Taro Yamada
Theme Song Performance:
Asami Seto (ED)
Yoshitsugu Matsuoka (ED#2)
Cast:
Quote:
Asami Seto as Kyōko Hori
Yoshitsugu Matsuoka as Izumi Miyamura
Akiko Hasegawa as Remi Ayasaki
Hiro Shimono as Shū Iura
Kana Ueda as Yuki Yoshikawa

Nobunaga Shimazaki as Kakeru Sengoku
Yoshimasa Hosoya as Tôru Ishikawa
Yui Nomura as Sakura Kōno
Yumiko Kobayashi as Sōta Hori
Preview OVA
Quote:
sumber:
http://myanimelist.net/anime/14753/H...o_Miyamura-kun
http://www.animenewsnetwork.com/ency...e.php?id=14297
Diubah oleh nada.sela 10-04-2015 18:20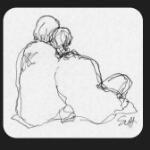 tien212700 memberi reputasi
Yuk bergabung agar dapat lebih banyak informasi yang dibagikan di Komunitas Anime

Anime