Quote:
Name: Tomb Raider
Developer: Crystal Dynamics
Publisher: Square Enix
Platforms: Xbox 360 / PS3 / PC
Rating: RATING PENDING
Release: March 5th, 2013
Genre: Action Adventure
Quote:
Tomb Raider is an upcoming action-adventure platform video game. Published by Square Enix, Tomb Raider is the fifth title developed by Crystal Dynamics in the Tomb Raider franchise. As the first entry in a new Tomb Raider continuity, the game is a reboot that emphasizes the reconstructed origins of the culturally influential lead character Lara Croft. Tomb Raider is scheduled for release on March 5, 2013 for PlayStation 3, Xbox 360 and Microsoft Windows. It has become the first Tomb Raider game to be given an "M" (Mature) rating by the Entertainment Software Rating Board, and also the first Tomb Raider game to be rated "18+" by Pan European Game Information.
Characters
Lara Croft
"

I'd finally set out to make my mark, to find adventure. But instead adventure found me. "
Age: 21
Nationality: British
Appearance: 5'4" Brown Hair and Eyes
Background Info: At the beginning of the story, we experience Lara embarking on her first job after graduating from University. She shows fear in the face of danger, initially lacking confidence in her own abilities and judgment. Still, we can see the seeds of what Lara will eventually become. She possesses a powerful sense of moral courage. She is clever, resourceful and determined.
Conrad Roth
Nationality: British
Appearance: 6'1"
Background Info: Captain Conrad Roth gained his grit and no-nonsense attitude through two tours with the Royal Marine commandoes. Putting his unique skills to use after leaving the military, Roth became a freelance treasure-hunter, scouring forgotten shipwrecks for anything of value. Traveling the world, his reputation for intelligence, toughness, and a tendency to bend laws that limit the traffic of historical artifacts precedes him. In order to secure a prize and do right by his crew, Roth will lie, cheat, and break the law. Remorse isn't part of the equation.
Quote:
Plot

Setting out to "make [her] mark", Lara travels on the ship Endurance commanded by Conrad Roth. When the ship is struck by a violent storm and split in two, Lara and many other survivors are stranded on an isolated tropical island in the Dragon's Triangle. Lara has to find food and water to survive, fighting off the more dangerous animal inhabitants and trying to trace the other survivors. But a darker threat awaits as she is forced to harden herself against killing people in order to fight a group of malevolent mercenaries who seek to kill her and her companions.
Quote:
Lara's darkest game yet

Now with Arrow. Exploring uncharted territory, dodging traps and testing out the deadly new bow and arrow. At various points Lara gets strangled, falls from vertigo-inducing heights, gets savaged by wolves and has her ankle crunched in a bear trap. These are not the short sharp, ineffectual knocks and scrapes that certain other heroes may take in the course of action. Every hit Lara takes she feels, and you feel through her, thanks to some amazing animation and striking sound design.
One of Horrifying Death Scene
Quote:
Multiplayer

The fourth episode of The Final Hours of Tomb Raider, which went live on YouTube on 8 January 2013, announced that the game would have multiplayer features. The multiplayer mode was created by Canadian video game development studio Eidos Montreal, known for making Deus Ex: Human Revolution. According to the game's developers, there will be three types of games for multiplayer, played in five different maps. Many things available for the single-player campaign, are also added into multiplayer. In each game, there are two enemy teams: Four survivors and four scavengers, and they either try to eliminate the opposite team or attempt to bring medical supplies to certain points in the map. The player can also set traps or activate special features, according to the map the game is set in.
Tomb Raider Box Art

Collector's Editions :
North America Version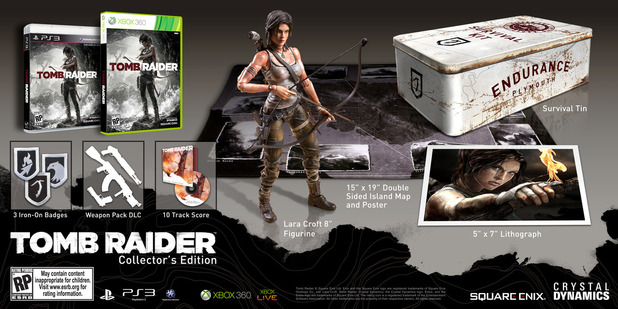 Europe Version
Gameplay Trailer

Debut Trailer :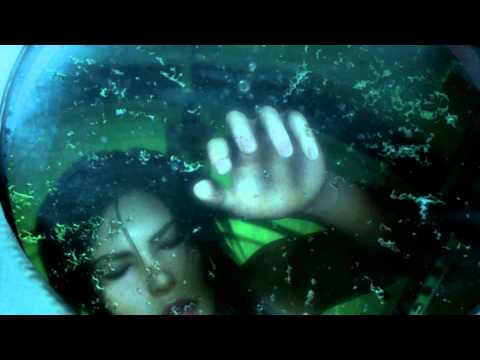 Monastery Escape Trailer :

Tomb Raider Multiplayer: Team Deathmatch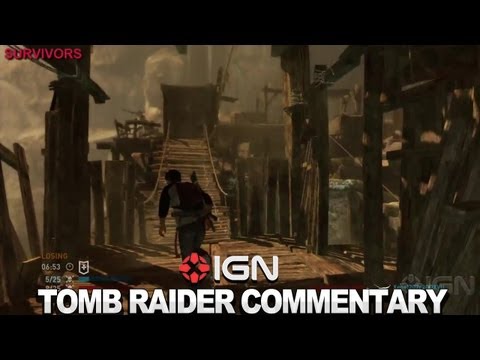 Tomb Raider IGN Review : ( May Contain Spoiler )