[OFFICIAL] ★★ Universitas Negeri Jakarta - Not Only Be A Teacher ★★ [Part III]

[OFFICIAL] ★★ Universitas Negeri Jakarta - Not Only Be A Teacher ★★ [Part III]
Assalamualaikum wr. wb.
Salam Mahasiswa!



Quote:
Halooo kakak kakak Mahasiswa Universitas Negeri Jakarta


Berhubung thread sebelumnya Universitas Negeri Jakarta - Not Only Be A Teacher sudah melebihi batas reply, maka dibuat lah thread Universitas Negeri Jakarta - Not Only Be A Teacher Part II



So gak usah panjang lebar...



Here we go..

Quote:
Thread ini ditujukan bagi yang merasa pernah menjadi bagian dari Universitas Negeri Jakarta, baik Mahasiswa/i, Dosen, Karyawan, Alumni, atau bagi yang baru ingin masuk ke UNJ, silahkan masuk semuanya

Silahkan berbincang akrab dengan kita semua disini dan semoga dapat terciptanya suatu sillaturrahmi yang baik antara kita semua, sekarang dan nanti selamanya

Quote:
RULES

1. Dilarang posting tentang SARA!



2. Dilarang menjadi junker atau postingan sampah! No Spam! Dilarang membahas mengenai GRP / BRP ! Gunakan fasilitas VM / PM



3. Mohon menggunakan Multi Quote!

4. Silahkan bagi anggota yang sudah terdaftar di page one yang mau beriklan disini, terbuka dan bebas.
Bagi yang dari luar, silahkan juga beriklan event atau semacamnya yang sekiranya masih relevan bagi mahasiswa & kegiatan kampus, tapi alangkah baiknya, sebelum beriklan yaitu memperkenalkan diri dengan baik & sopan dulu

5. Bagi Klonengan yang Prime ID nya sudah terdaftar, mohon agar menulis nama Prime nya pada Location atau memberikan keterangan lain yang menunjukan identitas asli (co: avatar sama dengan PI)

6. Alangkah baiknya bagi yang baru masuk, MEMPERKENALKAN DIRI DULU setelah jumlah postingan di tread ini telah mencapai minimal 10 post silahkan mengisi presensi sesuai list dibawah ini. Untuk jumlah post dapat dilihat disini dan disini

Format Absen :


Quote:

ID: WAJIB PRIME ID!
Nama: (Panggilan boleh)
Fakultas:
Jurusan:
Angkatan:
Jejaring Sosial (FB/Twitter/YM):
Quote:
Profil
Universitas Negeri Jakarta
Quote:
Universitas Negeri Jakarta (the State University of Jakarta; henceforth UNJ for short) is the only state university located in Jakarta, the capital city of Indoensia. It has over 14,000 students from all over the country and a number of exchange students from Korea and Malaysia. This umber is growing, in line with the development and expansion of the university's facilities and services. There currently 860 academic staff, among them 100 full professors, 80 PhDs and several hundred Mater degree holders from prominent local and overseas universities.
Quote:
Campuses

UNJ campuses are spread is East and South Jakarta. The main campuses, Campus A and Campus B, are in Rawamangun area, in East Jakarta, a walking distance from each other. Both campuses are on the main roads Jalan Daksinapati and Jalan Pemuda, not far from the Cawang - Tanjung Priok toll road exit, and accessible by various public tranportations. From the Sukarno - Hatta airport to both campusses will take you to traditional super-, and hypermarkets. And, in case you need it, to the Persahabatan Hospital. The National Language Centre, with its extensive library on the lenguages of the archipellago is also next door to Campus A. Campus B boasts modern sport facilities, a well-eguiped health centre and gymn. Three more campuses are are in Jalan Halimun, Jalan K.H.Achmad Dahlan, and Jalan Setiabudi, in South Jakarta. Each one can be easily reached by public trnportation. The number of campuses reflects UNJ's belief that 'Small is beautiful' there by prioritizing culturally and aesthetically balanced learning environment.
Quote:
Vision, Mission and AIMS

Converted from the Institute of Teacher Training and Education (IKIP) by Presidential Decree No.93, August 4,1999, UNJ has widened its focus not only to the training of professionals in education, but also to those in The non-educational fields of science, technology, arts and culture at all levels. In fact, during the 36 years of its existence as a teacher training institute, it has produced over 45.000 graduates who work all over the country, not only as teachers and educators, but also as well-received professional in non-educational fields. UNJ is committed to the pursuit of excellence in teaching, research, and scholarship, while aiming at a more ambitious goal to become a leader in higher educationin the year 2020.
Quote:
Study Program
The university offers 44 study programs in its 29 departemens of 6 faculties. Courses on offer include a range of SI (under-graduate) programs, a number of S2 (master) and S3 (Doctorate) programs. Besides, non-degree programmes and diploma courses are also offered; for non-education graduates who want to work as teachers, certificate courses are available through Akta-5 programs. The S1 program covers 144-to-160-credit courses which have tobe accomplished within the time span of 14 semesters, at the maximum. S1 graduates of the education strand are awarded the title S.Pd, and those of the non-educationnal strand are awarded with various titles that are specially used for the areas study or skills in question. S1 students are selected through the regular state university entrance test, which is referred to as Ujian Masuk Perguruan Tinggi Negeri or UMPTN, for short, and also through the selection system called Interest and Ability Tracing (Penelusuran Minat dan Kemampuan, or PMDK, for short). In addition, a number of departments, including the Sport Department, the Visual Art Department, the Music Department, and the Dance Department, require that students go through a special test before being accepted. The S2 program covers 36-credit courses that have to be finished within the Tim span of 4 semesters to 10 semesters. The S3 program covers 40-credit courses that have to be finished within the time span of 5 semesters to 10 semesters. Some faculties offer various courses of non-degree programs, including polytechinc-qualified diploma courses of D2 and D3, and Akta -4 certificate courses for non-educational students who are interested in becoming senior-high-school teachers. A Transfer Program (Alih Program) is provided for those who wish to upgrade their D1, D2, D3 qualification to S1.

Quote:
Address
Jl. Rawamangun Muka Jakarta Timur 13220
Telp: +62 21 29266006 / +62 21 4898486
Quote:
Quote:
Jangan lupa di rate yaaa kaka kaka

Diubah oleh KaskuserUNJ 23-05-2016 13:41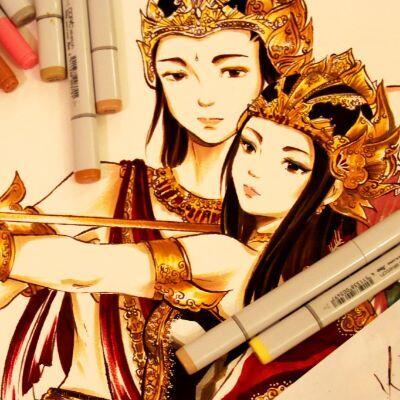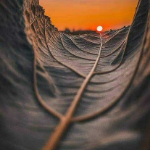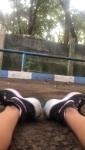 nona212 dan 2 lainnya memberi reputasi
Yuk bergabung agar dapat lebih banyak informasi yang dibagikan di Komunitas Civitas Academica

Civitas Academica