Smule on kaskus! Tempat Nongkrongnya anak kaskus yang suka karaoke diSmule

Smule on kaskus! Tempat Nongkrongnya anak kaskus yang suka karaoke diSmule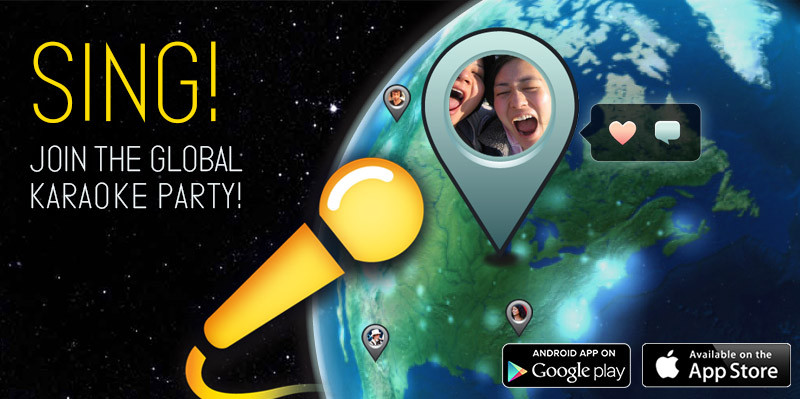 Kenapa thread ini dibuat?
Quote:
Disini tempatnya anak kaskus yg main smule sing

Disini tempatnya untuk ngobrol bebas tentang smule sing

Disini tempatnya kita share performance,share id untuk saling follow

Disini tempatnya kita request untuk perform bareng,solo or duet or anything else

Don't forget to post you smule id to became a member Smule on Kaskus

Disini tempatnya anak kaskus have fun on smule sing

Quote:
Smule Sing! Karaoke
Description
Join the global karaoke party! Sing your favorite songs from a huge catalogue of top hits, or perfect a song and then share it with the world. Now available in a totally redesigned HD experience, just for iPad and iPad mini.
—–
"The social aspect of Sing! sets it apart." – TUAW
"Singing with a friend around the world has never been easier" – Mashable
—–
SING THE HOTTEST SONGS
Choose from a huge catalog of songs, with the hottest hits by your favorite artists. Sing songs from an array of genres, from Pop to Rock, Hip-Hop to Musicals, Country to Classics. New and free songs are added all the time!
*Austin Mahone and Lady Antebellum are now participating in Sing! Come find them in the app!*
Songs cost $0.99 – Smule licenses songs from publishers so songs cost money. If you don't want to pay for songs, you can always sing for FREE when you join other people's karaoke performances!
Songbook includes:
♪ Gangnam Style – Psy
♪ One Thing – One Direction
♪ Say Somethin – Austin Mahone
♪ Good Time – Owl City and Carly Rae Jepsen
♪ Call Me Maybe – Carly Rae Jepsen
♪ Boyfriend – Justin Bieber
♪ Pound the Alarm – Nicki Minaj
♪ Rolling in the Deep, Rumour Has It – Adele
♪ Love You Like A Love Song – Selena Gomez & The Scene
♪ The Edge of Glory, Bad Romance, Poker Face – Lady Gaga
♪ Before He Cheats – Carrie Underwood
♪ Grenade, Nothin On You – Bruno Mars
♪ I Won't Give Up, I'm Yours – Jason Mraz
♪And many more!
Want a song that's not yet available? Suggest songs on Smule's Facebook page:
www.facebook.com/smule
JOIN THE KARAOKE PARTY
Find and follow your friends in Sing!, and meet incredible singers from all over the world. Sing your heart out on Solo songs, or join up with others in Duets or Group songs. Keep up with your friends and favorite singers, and love and comment on performances to show your support.
SOUND LIKE A STAR
Sound amazing every time with Sing!'s voice enhancement technology. Use special voice filters to spice up your performance even more. Sing! is a supportive, joyful community where music-making at all levels is encouraged and appreciated.
Features
-Connect with your friends by giving & receiving comments and likes
-Share your performances with the community through the globe
-Join other songs for free and make it a duet or group song
-Enhance your voice with special voice effects: Pop, Vintage, or SupaTune
-Easy sharing to the outside community via Facebook
-And much more!
How to became a member? Simple,isi format ini,kirim by PM
Quote:

Nama :
Kaskus id :
Smule id :
Whatsapp Number ( Buat ngobrol digroup,kalo ada ) :

Polling
Poll ini sudah ditutup. - 0 suara
Perlu ga diadain kompetisi mingguan?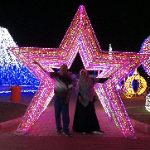 aryanti.story memberi reputasi
Yuk bergabung agar dapat lebih banyak informasi yang dibagikan di Komunitas B-Log Community

B-Log Community