 *Official Thread* EURO TRUCK SIMULATOR 2 - Part 2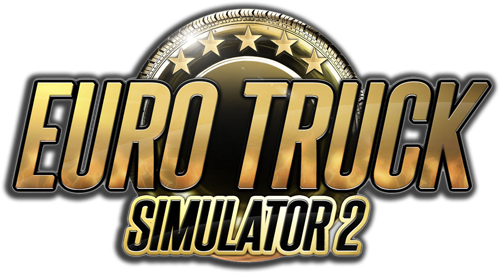 Quote:
Quote:
Title :Euro Truck Simulator 2 | Developer : SCS Software | Publisher : SCS Software
Genre : Driving Simulator | Platform : PC | Mode : Single Player,Multiplayer | Release Date : 19 October 2012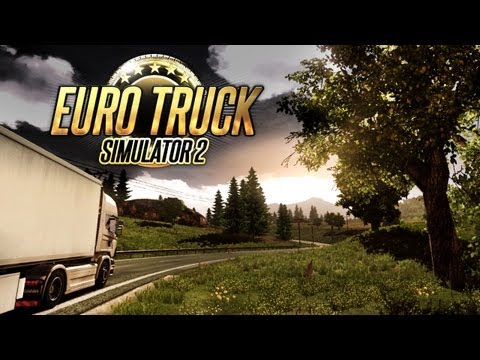 Quote:
Original Posted By
About
Euro Truck Simulator 2 (commonly abbreviated as ETS2) is a vehicle simulation game developed and published by SCS Software for Microsoft Windows, Linux and Mac OS X and was initially released as open development on October 19, 2012. The game is a direct sequel to the 2008 game Euro Truck Simulator and it is the second video game in the Euro Truck Simulator series. The player can drive one of a choice of articulated trucks across a depiction of Europe, picking up cargo from various locations and delivering it. As the game progresses, it is possible for the player to buy more vehicles, depots, and hire drivers to work. The game has sold over 3.5 million units as of December 2015
Euro truck Simulator 2
===================================================================
Euro Truck Simulator 2 gives you the chance to become a real truck driver from the comfort of your home! Featuring licensed trucks with countless customization options and advanced driving physics, the game delivers an unparalleled driving experience which has put it in the spot of the most popular truck driving simulator on the market. In game world features numerous landmarks and precisely recreated territories to create the ultimate experience, making you feel as if you were driving the trucks in real life! But let's not be fooled - Euro Truck Simulator 2 is not only about driving - the economy in game allows you to create and grow your own transportation company exactly as you see fit - the opportunities are endless!
Features
The ever growing selection of trucks features 13 licensed trucks from 7 different manufacturers. All of the trucks have been closely recreated in game with supervision of our licensing partners to ensure that driving any of the trucks featured in the game feels just the same as taking them for a spin in real life.
Every truck can be customized in a countless number of ways - starting from selecting cabin size and chassis, through engine and transmission selection to endless amount of cosmetic elements, ranging from side skirts, mirrors and various light setups to paint jobs that add a personal touch to your vehicle. All of these options allow you to tailor the truck you drive to your exact preferences.
There is no set career path in Euro Truck Simulator 2 - every player is given the opportunity to create a character and grow their skills as they see fit: various strategies can open different opportunities early in the game allowing you to to make most of it and shape your progress as you see it!

As you work you gain valuable experience. The more distance you cover, the more experience you gain. Eventually, this earns you skill points which you can assign here to highlight your trucking skills.

Better skills unlock new job options as companies become more confident of your expertise and start to offer you better jobs with, of course, a higher reward.
The game does not end after you buy your dream truck - Euro Truck Simulator 2 allows you to grow a vast shipping company from the comfort of your home - you have a full choice of who to hire, what trucks they will drive and how your company will grow in future.
The world of Euro Truck Simulator 2 spans across 16 European countries featuring closely recreated environments, roads, cities and landmarks. The in-game world will make anyone feel as they are traversing across the continent with its ever-changing vistas, live traffic, impressive lighting and weather system that makes the entire world alive.
The modding community around the game creates amazing modifications of almost every nature - anything you imagine can be added as a mod for the game. The community created content varies from simple cosmetic mods that change looks of your trucks, to fully new trucks and even map extensions being created on regular basis.
Quote:
Original Posted By
Standard Game Spec Information
Minimum System Requirements
Processor: Dual Core CPU 2.4 GHz
Graphics: GeForce GTS 450-class (Intel HD 4000)
Hard Drive: 3 GB available space
Recommended System Requirements
•OS: Windows 7/8.1/10 64-bit•
Processor: Quad Core CPU 3.0 GHz•
Graphics: GeForce GTX 760-class (2 GB)•
Hard Drive: 3 GB available space•
Para kaskuser yang berminat mencari informasi lanjutan
berkenaan dengan informasi lainnya
Silahkan mengunjungi
http://www.scssoft.com/
saya sebagai TS tidap dapat mereview semua satu persatu berkenaan dengan
tujuan penyajian thread yang simpel dan user friendly
Quote:
Diubah oleh HendiVL 02-01-2016 06:59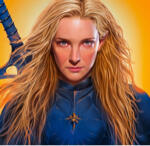 bernardb dan 13 lainnya memberi reputasi
Yuk bergabung agar dapat lebih banyak informasi yang dibagikan di Komunitas PC Games

PC Games