[Official Thread] Final Fantasy XIII [PC]
GO TO STEAM
Spoiler

for

FINAL FANTASY XIII - 2 PC

: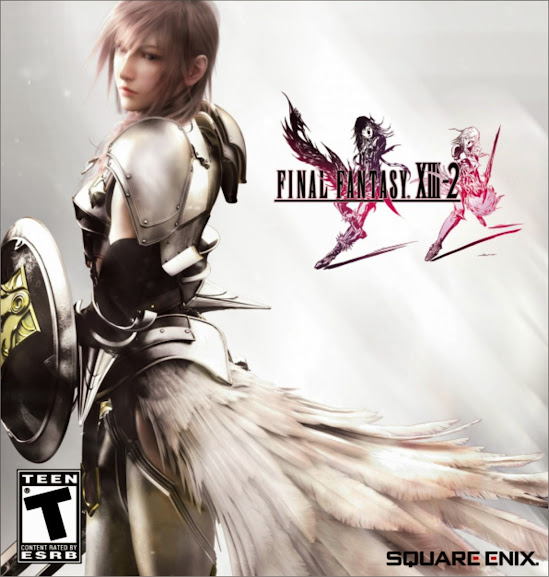 RELEASE 11 DECEMBER 2014
Spoiler

for

FINAL FANTASY XIII : LIGHTNING RETURN PC

: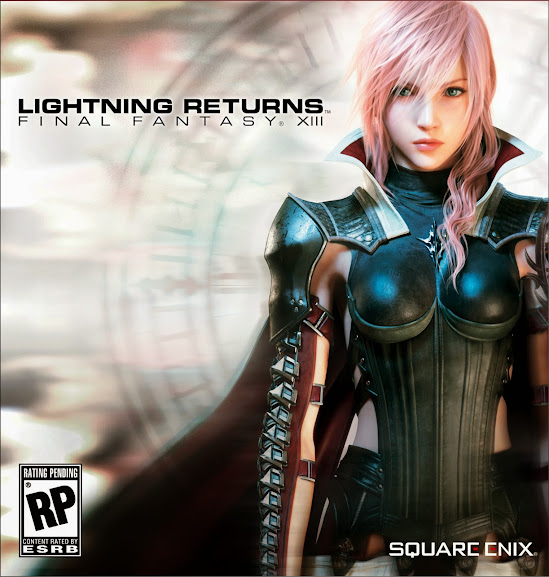 Developer
Square Enix
Publisher
Square Enix
Director
Motomu Toriyama
Producer
Yoshinori Kitase
Programmer
Yoshiki Kashitani
Artist
Isamu Kamikokuryo
Writer
Daisuke Watanabe
Composer
Masashi Hamauzu
Series
Fabula Nova Crystallis
Final Fantasy
Engine
Crystal Tools
Platform
Microsoft Windows
Release Date
October 09, 2014
Genre
Roleplaying
Mode
Single-player
Quote:
TRAILER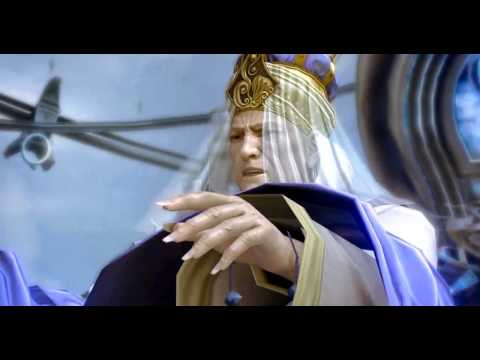 GAMEPLAY
Final Fantasy XIII (ファイナルファンタジーXIII Fainaru Fantajī Sātīn?) is a console role-playing video game developed and published by Square Enix for the PlayStation 3 and Xbox 360, and later for Microsoft Windows. Released in Japan in December 2009 and worldwide in March 2010, it is the thirteenth major installment in the Final Fantasy series. The game includes fast-paced combat, a new system for the series for determining which abilities are developed for the characters called "Crystarium", and a customizable "Paradigm" system to control which abilities are used by the characters. Final Fantasy XIII includes elements from the previous games in the series, such as summoned monsters, chocobos, and airships.

The game takes place in the fictional floating world of Cocoon, whose government, the Sanctum, is ordering a purge of civilians who have supposedly come into contact with Pulse, the much-feared world below. The former soldier Lightning begins her fight against the government in order to save her sister who has been branded as an unwilling servant to a god-like being from Pulse, making her an enemy of Cocoon. Lightning is soon joined by a band of allies, and together the group also become marked by the same Pulse creature. They rally against the Sanctum while trying to discover their assigned task and whether they can avoid being turned into monsters or crystals at the completion.

Development began in 2004 and the game was first announced at Electronic Entertainment Expo (E3) 2006. Final Fantasy XIII is the flagship title of the Fabula Nova Crystallis collection of Final Fantasy games and is the first game to use Square Enix's Crystal Tools engine. Final Fantasy XIII received mostly positive reviews from video game publications, which praised the game's graphics, presentation, and battle system. The game's story received a mixed response from reviewers, and its linearity compared to previous games in the series was mostly criticized. Selling 1.7 million copies in Japan in 2009, Final Fantasy XIII became the fastest-selling title in the history of the series. As of January 2013, the game has shipped 6.6 million copies worldwide.[3] A sequel titled Final Fantasy XIII-2 was released in December 2011 in Japan and in February 2012 in North America and PAL regions. A second sequel, titled Lightning Returns: Final Fantasy XIII, which concludes Lightning's story and the Final Fantasy XIII saga,[4] was released in November 2013 in Japan and in February 2014 in North America and PAL regions.
Quote:
Industri game begitu terkejut ketika Square Enix di masa lalu, memutuskan untuk membawa game RPG andalan mereka yang selama ini diasosiasikan sebagai franchise eksklusif milik Sony ke sang konsol kompetitor – Microsoft. Gamer Xbox 360 mana yang tidak gembira ketika Final Fantasy XIII dipastikan akan meluncur ke platform mereka, walaupun dengan konten yang harus dipecah ke dalam beberapa disc terpisah. Percaya atau tidak, hal inilah yang sekarang akan dirasakan oleh gamer PC di seluruh dunia. Setelah sempat menyebar sekedar sebagai rumor, Square Enix akhirnya mengkonfirmasikan rilis Final Fantasy XIII untuk PC!
Tidak tanggung-tanggung, mereka langsung melemparkan Final Fantasy XIII ke portal distribusi game digital – Steam dengan harga yang cukup bersahabat, apalagi dengan konversi Rupiah yang kita dapatkan sebelumnya. Square Enix memastikan akan membawa trilogi seri Final Fantasy XIII: XIII, XIII-2, dan Lightning Returns: FF XIII, walaupun tidak akan dirilis secara berbarengan. Final Fantasy XIII PC akan meluncur terlebih dahulu, tanggal 9 Oktober 2014. Benar sekali, bulan depan! Sementara Final Fantasy XIII-2 dan LR: FF XIII akan menyusul setelahnya. Walaupun belum ada tanggal rilis pasti, namun mereka menjanjikan bahwa port ketiga trilogi ini akan sudah rampung sebelum musim semi 2015 mendatang.
Trilogi FF XIII akhirnya mampir di PC, dengan seri pertama meluncur 9 Oktober 2014 mendatang.
Sayangnya, rilis ini sama sekali tidak membawa embel HD Remaster atau sejenisnya, seperti proyek-proyek serupa yang bertebaran beberapa bulan terakhir ini. Square Enix juga tidak menjelaskan seperti apa resolusi, fitur ekstra, framerate, atau bahkan perbedaan yang mungkin atau tidak mungkin Anda dapatkan di Final Fantasy XIII versi PC ini. Satu yang pasti, spesifikasi yang dibutuhkan akhirnya meluncur. Tertarik? Pastikan terlebih dahulu rig Anda mampu menanganinya:
Minimum Requirements:
OS: Windows® XP SP2 or later
Processor: 2GHz Dual Core CPU
Memory: 1 GB RAM
Graphics: NVIDIA® Geforce® 8 Series/ ATI Radeon™ HD 2000 series VRAM 256MB or later
DirectX: Version 9.0c
Hard Drive: 30 GB available space
Sound Card: Sound card compatible with DirectX® 9.0c
Recommended Requirements:
OS: Windows® Vista/ 7/ 8
Processor: Intel® Core™ 2 Quad (2.66 GHz)/ AMD Phenom™ II X4 (2.8 GHz) processor
Memory: 1 GB RAM
Graphics: NVIDIA® Geforce® GTX™ 460/ ATI Radeon™ HD 5870
DirectX: Version 11
Hard Drive: 30 GB available space
XIII now, XV next? Fingers crossed!
SUMBER :
JAGATPLAY
Spoiler

for

STRATEGY GUIDE FFXIII

:
NEWS
Quote:
Spoiler

for

LINK DOWNLOAD

:
ASIA VERSION (29,5 GB)
VOICE - JAPANESE
SUBTITLE - ENGLISH / JAPAN / KOREAN / CHINESE
MIRROR BAIDU
[URL="http://S E N S O R/U2XYCK1t"]MIRROR UP TO BOX,SOLIDFILE,ZIPPYSHARE DLL[/URL]
krack
krack FIX 3DM BUAT YANG CRASH
ENGLISH SUB FIX
versi ASIA diatas ada 2 macam file part satunya no movie addon dan satunya movie addon 3DM... jadi yang didownload tentu semuanya.. jika download no movie addon (9 Gigaan) anda bisa ngegame namun tanpa movie / cutscene sama sekali, jadi hrus instal yang movie addon 3dm (20 Gigaan).. file movie addon jadikan satu didalam folder FFXIII, replace jadikan satu di folder white_data jadi nanti totalnya skitar 28-29 GB..
saat main game koq bahasa china.. download aj English sub fix.. replace di folder game FFXIII...

FULL VERSION (56,2 GB]
VOICE - ENGLISH / JAPANESE
SUBTITLE : ENGLISH / JAPAN / KOREAN / CHINESE / FRENCH / ITALIAN / SPANISH /GERMAN
igg games (UPDATE) Full Version
REPACK VERSION (13,3 GB)
REPACK BY COREGAMER
FIX CUTSCENE BAGI YANG ERROR
BLACKBOX VERSION (26 GB)
BLACKBOX
COREPACK VERSION UPDATE V3
COREPACK
PATCH AND FIXES
UPDATE FFXIII V3 (new 26 mb) (ENABLE GRAPHIC OPTION)
SAVE GAME
-Chapter 11 : di Grand Pusle
-Weapon Upgrade,Unique Accessories,Crystarium level : 3, 70 juta gill,
Save Game
Sekedar saran lebih baik download yang versi Asia Aja, soalnya uda Sub English dan Japanese Voice, kecuali klo mau yang Voice English Reloaded boleh dicoba, yang versi Repack Sepertinya ada yg dikurangi salah satunya low quality video
Diubah oleh shin4ever 11-12-2015 01:15 hikarinosenshi memberi reputasi
Yuk bergabung agar dapat lebih banyak informasi yang dibagikan di Komunitas PC Games

PC Games