 Mega Monster Battle: Ultra Galaxy Legend The Movie
Mega Monster Battle: Ultra Galaxy Legend The Movie (大怪獣バトル ウルトラ銀河伝説 THE MOVIE Daikaijū Batoru Urutora Ginga Densetsu Za Mūbī?) is an upcoming Japanese film in Tsuburaya Productions' 43 year old Ultra Series franchise, known for its star Ultraman. The film premieres in theaters on December 12, 2009, distributed by Warner Bros. Entertainment Japan.
The film is promoted to feature characters from Ultraman, Ultra Seven, Ultraman Mebius, and Ultra Galaxy Mega Monster Battle (NEO). The film is also to feature the first evil Ultraman named Ultraman Belial (ウルトラマンベリアル Urutoraman Beriaru?), who was imprisoned long ago by the Ultraman King and also feature's Ultraman Zero (ウルトラマンゼロ Urutoraman Zero?) son of Ultraseven. Ultraman Zero has an armored form called the Tecter Gear Zero (テクターギア・ゼロ Tecutā Gia Zero?). Belial has access to the Giga Battle Nizer (ギガバトルナイザー Giga Batoru Naizā?), a device similar to those from the Ultra Galaxy series which gives him the power to control one hundred Ultra Monsters which he uses to attack the Land of Light in Nebula M78, the home of all Ultramen.[
Sumber:
http://en.wikipedia.org/wiki/Mega_Mo...gend_The_Movie
intinya, ini film terbaru nya ultraman series setelah vakum kurang lebih 2 tahun di jepang-nya sendiri, film ini di meriahkan sama hampir semua ultraman dulu sampe sekarang, dari ultraman-ultraman zero yg paling baru..
menurut wiki, banyak pemeran lama yg bakal balik, salah dua nya, pemeran asli ultraman dan pemeran asli ultra-seven, trus juga pemeran asli ultraman moebius, trus comeback pemeran asli shin asuka sebagai ultraman dyna..
opini gw sih, ini film menjanjikan banget, apalagi ada campur tangan warner bros di dalem, berarti kita bisa sedikit berharap, ini film bakal lebih nyebar, setidaknya di daerah asia, berharap aja blitz/21 mau nyetel, hahaha.
trus kayaknya nih film mo nyaingin film decade yg all riders deh, tp tsuburaya berhasil mengembalikan legenda hidup ultraman, salut
trailernya baru ada satu, dari tsuburaya langsung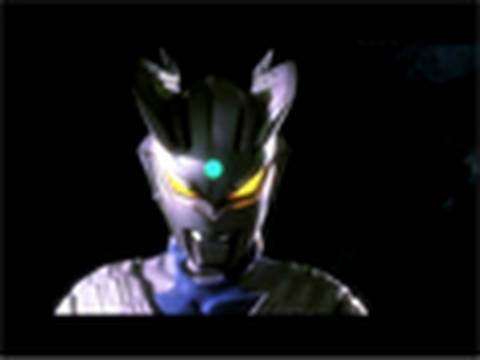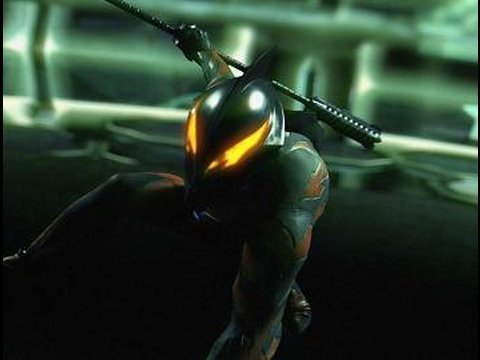 kalo diliat trailernya sih, CGnya mumpuni, dan actionnya juga lebih masuk akal, kayak ngeluarin kohsen(jurus pamungkas ultraman) sambil terbang, trus juga suasana planet ultra, intinya, liat dulu trailernya aja, gw aja kagumz, hahahaha
btw, minta cendol dong gan
Ultraman Mebius- Ghost Rebirth Stage 1 「暗黒の墓場」(Ankoku no Hakaba / Graveyard of Darkness)
Spoiler

for

Stage 1 Download link

:
Spoiler

for

Theme Song : Galaxy / Forever by MISIA

:
Ultraman Mebius- Ghost Rebirth STAGE 2 「復活の皇帝」(Fukkatsu no Koutei / Emperor revival )
Ultraman Mebius- Ghost Rebirth STAGE 2 「復活の皇帝」(Fukkatsu no Koutei / Emperor revival )
[SPOILER]
[/SPOILER]
Watch here (Sub Chinese) :
http://v.youku.com/v_show/id_XMTQzMjM1Mjcy.html
Download Links (copas linknya ke url bar)
:
Part 1
http://f.youku.com/player/getFlvPath/sid/12626616561361366746_00/st/flv/fileid/03000204004B40BDF210A100CE2D0452E2CC98-871C-B1CD-B187-48EC152543E7?K=077b7a82a3a46c4914100e3a
Part 2
http://f.youku.com/player/getFlvPath/sid/12626616561361366746_00/st/flv/fileid/03000204014B40BDF210A100CE2D0452E2CC98-871C-B1CD-B187-48EC152543E7?K=077b7a82a3a46c4914100e3a
Part 3
http://f.youku.com/player/getFlvPath/sid/12626616561361366746_00/st/flv/fileid/03000204024B40BDF210A100CE2D0452E2CC98-871C-B1CD-B187-48EC152543E7?K=077b7a82a3a46c4914100e3a
Part 4
http://f.youku.com/player/getFlvPath/sid/12626616561361366746_00/st/flv/fileid/03000204034B40BDF210A100CE2D0452E2CC98-871C-B1CD-B187-48EC152543E7?K=077b7a82a3a46c4914100e3a
Nyambung ke movie Ultra Galaxy Legend
credits to momotaros di forum kafegaul
Yuk bergabung agar dapat lebih banyak informasi yang dibagikan di Komunitas TokuSenKa

TokuSenKa