Quote:
GenreAction, Adventure | Publisher Rebellion | Developer Rebellion | Online Play 2 Co-op | Release Date 28 June 2014 | Languages English French Italian German Spanish Polish Portuguese-Brazil | Game Mode Single-player, Multi-player, Co-op
INFO
Quote:
Anda termasuk gamer yang menantikan kehadiran Sniper Elite 3? Jika iya, kabar baik untuk Anda karena 505 Games selaku publisher telah menetapkan tanggal rilisnya baik untuk PC maupun konsol.

Game yang mengambil setting waktu di Perang Dunia ke-2 ini dipastikan meluncur untuk PC pada 27 Juni 2014 mendatang. Sementara untuk PlayStation 4, Xbox One, PlayStation 3, dan Xbox 360 baru akan tersedia pada 1 Juli 2014.

Soal harga, Sniper Elite 3 versi PS4 dan Xbox One dibanderol USD 49.99, sedangkan versi PS3 dan Xbox 360 dijual seharga USD 39.99. Tersedia juga Collector's Edition untuk konsol next-gen dengan harga USD 69.99. Paketnya dikemas dalam sebuah casing berbentuk mirip box amunisi. Di dalamnya juga sudah termasuk 3 DLC eksklusif.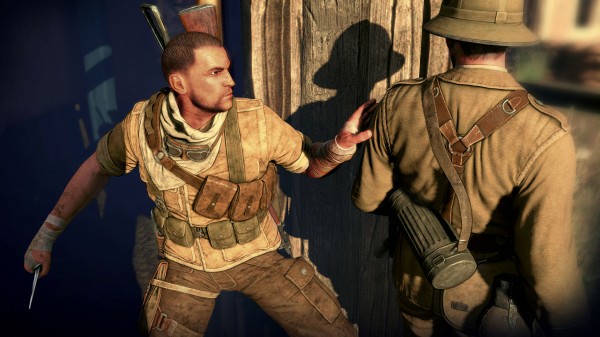 Sniper Elite 3 dipastikan akan dirilis pada 28 Juni 2014 mendatang untuk PC. Sementara versi konsol meluncur sedikit lebih terlambat – 1 Juli 2014



Untuk para gamer yang memesan Sniper Elite 3 secara pre-order, pihak perusahaan menjanjikan akses ke misi bonus 'Hunt the Grey Wolf'. Dalam misi yang ber-setting lokasi di Tobruk, Libya, tahun 1942 itu, gamer diharuskan menyusup ke Tobruk dan mencari perbedaan antara Adolf Hitler dan 'kembarannya' agar bisa membunuh yang asli. Kota Tobruk sendiri adalah lingkungan yang terbuka. Setiap misi diklaim akan terasa berbeda karena identitas dan lokasi dari target akan diacak.

SUMBER
TRAILER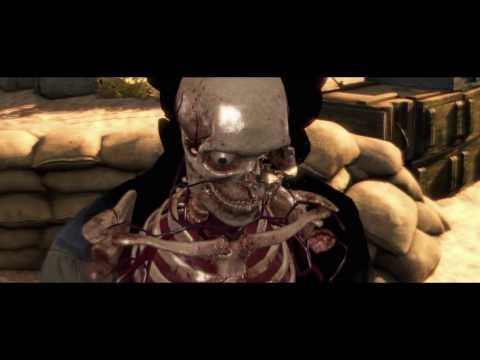 Sniper Elite 3: Official Trailer - "Tobruk" In-Game Engine
[YOUTUBE]VoVUv1vuNhI&list=UUM1xfX_G9oLhyb_TkTYjjaA[/YOUTUBE]
Sniper Elite 3: Hunt the Grey Wolf DLC Teaser Trailer
[YOUTUBE]DAh-aJH4YVI&list=UUM1xfX_G9oLhyb_TkTYjjaA[/YOUTUBE]
Sniper Elite 3 Multiplayer Trailer
Quote:
Pre-purchase Offer - 20% off + FREE DLC!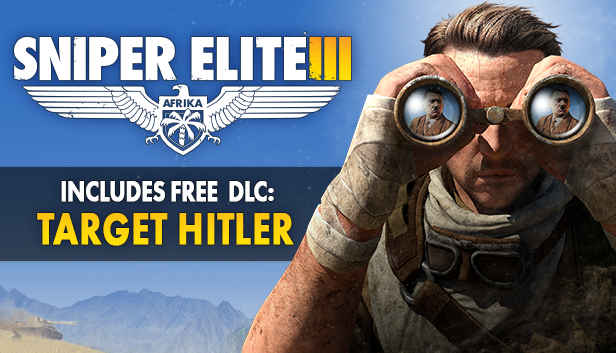 Pre-purchase Sniper Elite 3 today for 20% off and get the exclusive Target Hitler: Hunt the Grey Wolf DLC mission FREE.

A high level target has arrived in Tobruk for a surprise visit, but your intel paints a conflicted picture. Could it really be the Führer, or one of his rumoured doubles? With time running out you must infiltrate the city, pick your location and decipher the crucial 'tell' in time.

With an expansive environment, randomised clues and SEVEN different ways to take down the Grey Wolf, no two playthroughs will be the same!

CHECK DISINI GAN : Sniper Elite 3
Quote:
Minimum System Requirements:



CPU : Dual-core CPU with SSE3 (Intel® Pentium® D 3GHz / AMD Athlon™ 64 X2 4200) or better
RAM : 2 GB RAM
VGA : Microsoft DirectX 10.0 compatible graphics card with 256 MB of memory (NVIDIA GeForce 8800 series / ATI Radeon HD 3870) or better
DirectX : 10
Operating System : Microsoft Windows Vista (SP2) / 7 (SP1) / 8 / 8.1
HDD : 18 GB available space
Sound : Microsoft® DirectX® 10.0 compatible sound card or better
Network : Broadband Internet connection

Note :Windows® XP is NOT supported. Ensure graphics and audio drivers are up to date.
FAQ
Quote:
Diterjemahkan ga cukup gan

SCREESHOT
Quote:
Size dikecilin biar ga Lemot

MORE INFO