Quote:
Team McLaren merupakan salah satu tim balap Formula 1 yang berbasis di Woking, Inggris. Tim ini memulai debutnya di GP Monaco tahun 1966, dan sampai saat ini termasuk team tersukses dalam sejarah Formula 1 dengan meraih 12 gelar pembalap (terakhir tahun 2008 lewat Lewis Hamilton) dan 8 gelar konstruktor (terakhir tahun 1998).

Pemasok mesin tim McLaren adalah pabrikan Jepang - Honda. Operasional tim saat ini dipimpin oleh Erick Boulier, dengan dua pembalap juara dunia yaitu Fernando Alonso #14 dan Jenson Button #20. Sponsor utama McLaren saat ini adalah

TBA

.

Namun dibalik kesukesan yang telah diraih, tersimpan juga cerita sedih, dimana di tahun 2007 tim McLaren dinyatakan bersalah atas kepemilikan data mobil tim Ferrari. Sebagai hukumannya mereka terkena diskualifikasi dari kejuaraan dunia konstruktor tahun tersebut.
Quote:
Formula 1
182 Grand Prix Wins
155 Pole Positions
12 Drivers' Championships
8 Constructors' championships
WCC: WDC with Mclaren: Profil:



Awal mula
Pria di balik sejarah tim silver arrows adalah Bruce McLaren. Pria kelahiran Auckland, New Zealand, itu mengawali karier balapnya di kampung halamannya pada pertengahan 1950-an. Debut Formula 1-nya dimulai pada 1959 bersama Cooper, dan ia menjuarai putaran terakhir musim sebagai pembalap Grand Prix termuda dalam usia 22. Terinspirasi oleh mantan rekan setimnya, Jack Brabham yang hengkang dan membangun tim sendiri, Bruce mendirikan 'Bruce McLaren Motor Racing Ltd.' dan membangun mobilnya sendiri. Mobil McLaren F1 bermesin Ford DFV itu mengawali debutnya pada 1966. Namun baru dua tahun kemudian berhasil mencatat kemenangan di Spa Francorchamps, dengan Bruce sendiri di balik kemudi. Tragisnya, Bruce tewas dalam kecelakaan saat mengetes mobil balap M8 CanAm di Goodwood, Inggris pada 2 Juni 1970. Lantas, operasional tim diambilalih oleh Teddy Mayer dan Phil Kerr.

1970-an
Pada 1974, tim menjalin kerjasama dengan Philip Morris (Marlboro), dan meraih gelar juara dunia pembalap dan konstruktor untuk pertama kalinya, bersama Emerson Fittipaldi. Duet Marlboro-McLaren lalu menjadi salah satu kerjasama sponsorship terlama dalam sejarah balap. Hubungan mereka berakhir pada 1995 ketika McLaren bergabung dengan Reemtsma (West). James Hunt kemudian menambah deretan trofi juara dunia kedua untuk McLaren pada 1976.

1980-an
Pada 1980 McLaren International didirikan saat tim bergabung dengan Project Four, organisasi tim Formula 2 profesional milik Ron Dennis. Di bawah pimpinan Dennis, dan John Barnard sebagai pimpinan desain tim, McLaren menjadi kekuatan dominan di pertengahan 1980-an. Dengan mesin Porsche-TAG Turbo mereka meraih tiga kali juara dunia berturut-turut bersama Niki Lauda dan Alain Prost (dua kali) di 1984-1985-1986. Beralih ke mesin Honda pada 1988, tim menjuarai 15 dari 16 balapan bersama Prost dan Ayrton Senna –sebuah prestasi luar biasa. Dan dominasi McLaren terus berlanjut hingga menghasilkan empat gelar juara dunia dan konstruktor berturut-turut, dengan Prost (1989) dan Senna (1988), (1990) dan (1991). Setelah Honda, McLaren menjalin hubungan singkat dengan Ford lalu Peugeot.
Meski tak meraih juara, McLaren masih bertahan di dua besar hingga akhir 1993. Kerjasama baru dengan Mercedes-Benz di 1995 melahirkan kemajuan baru di tim. Masuknya desainer Adrian Newey di 1998 membantu 'menyulap' MP4-13 menjadi rival berat dan mengantar Mika Hakkinen dan David Coulthard mempersembahkan gelar juara dunia sekaligus konstruktor. Hakkinen melanjutkan sukses kejuaraan di balik MP4-14 di 1999 dengan meraih juara dunianya yang kedua.

2000-an
Musim 2000 dan 2001, McLaren terpaksa menelan kekecewaan akibat reliabilitas mobil yang buruk. Di akhir 2001, Mika Hakkinen mengumumkan pengunduran dirinya dan posisinya digantikan oleh pembalap muda rekan senegaranya, Kimi Raikkonen.

Pada 2005 tim McLaren diperkuat oleh duet Kimi Raikkonen dan Juan Pablo Montoya. Musim 2005 McLaren nyaris saja menjadi juara dunia untuk kategori konstruktor, tetapi gagal di beberapa balapan akhir dikarenakan masalah reliabilitas pada mesin Mercedes.

Musim 2006 dengan duet pembalap yang sama sampai akhir GP AS, dimana Montoya hengkang setelah bertikai dengan tim, McLaren gagal menjuarai satu lomba pun. Posisi Monty digantikan oleh Alexander Wurz dan Pedro de la Rosa. Hasil terbaiknya adalah saat de la Rosa naik podium kedua di GP Hungaria dibelakang sang juara Jenson Button. Kimi sendiri gagal finish gara-gara menyeruduk Vitantonio Liuzzi. Di akhir musim, Kimi akhirnya hengkang dari tim dan pindah ke Ferrari. Posisinya di McLaren digantikan oleh Fernando Alonso.

Tahun 2007 selain diperkuat Fernando Alonso, tim McLaren juga mengisi barisan pembalapnya dengan debutan Lewis Hamilton. Ia merupakan rookie pertama yang diambil McLaren sejak terakhir kali Michael Andretti di tahun 1993. Sepanjang musim Hamilton tampil luar biasa, yang sayangnya malah menjadi masalah bagi Fernando Alonso.

Musim 2008 setelah menunggu selama sembilan tahun, akhirnya McLaren bisa kembali merasakan gelar juara dunia pembalap lewat Lewis Hamilton. Meskipun saat itu ia harus bertarung ketat dengan Felipe Massa. Di GP Hungaria juga tercatatkan sejarah, dimana rekan setim Lewis yaitu Heikki Kovalainen akhirnya mampu menjadi Pembalap ke-100 yang bisa menjuarai lomba balap F1.

Tahun 2009 kembali McLaren mengalami kegagalan. Dimana tim konsumen mesin Mercedes yang lain yaitu Brawn GP mampu menjuarai beberapa balapan. Perbaikan pesat tanpa lelah yang ditunjukan oleh seluruh karyawan McLaren membawa hasil positif saat Lewis Hamilton berhasil juara di GP Hungaria dan GP Singapura.

Tahun 2013 kembali McLaren mengalami kegagalan karena design mobil yang radikal tetapi tidak membuahkan hasil sempurna, Tahun ini adalah tahun dimana McLaren tidak mendapatkan 1 podium selama race. perombakan managing team besar besaran pun dilakukan di tahun ini

Tahun 2014 Rule Change Design Change, semoga tahun ini membawa kecerahan di McLaren..

Quote: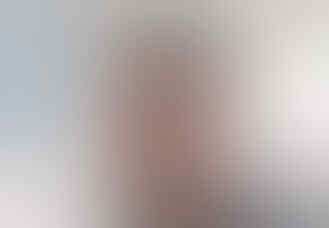 Eric Boulier
[Team Principal]
Quote:
Eric Boulier Even as a schoolboy, Eric Boullier was fascinated by racing cars, with pictures of his childhood hero Ayrton Senna adorning the walls of his family home in Laval, Mayenne, France.

After graduating from the French Institut Polytechnique des Sciences Appliquees in Ivry-sur-Seine, he was quickly drawn to the racetrack, working in the World Series by Nissan and A1 Grand Prix. His managerial skills saw him graduate to a role overseeing the careers of several promising young racing drivers.

Becoming team principal at Lotus F1 in 2010, he oversaw a period of growth and redevelopment that led to the hiring of 2007 world champion Kimi Raikkonen, and the re-emergence of the team as one of grand prix racing's top contenders.

Eric became McLaren's racing director in a structural re-organisation at the start of the 2014 season.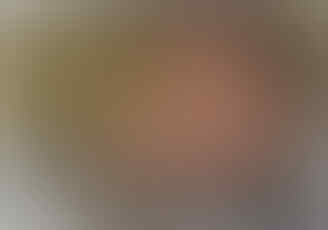 Jonathan Neale
[Managing Director]
Quote:
Graduating from Nottingham University in 1984 with an honours degree in physics, Jonathan Neale began a lengthy career in the commercial and defence aerospace industry. Beginning at Philips Defence Systems, he became a chartered electrical and electronic engineer and went on to lead the advanced development group within the electronic warfare division. He moved to BAE systems in 1991, working as a project design engineer leading major systems projects for commercial aircraft.

Promoted through the company, he became director of operations and support operations at the Manchester and Prestwick Sites and was responsible for aircraft production, customer support and training. He returned to defence systems and aircraft, taking charge of the Hawk Fast Jet Programme as managing director 1999. He gained his MBA during the 1990s and participated in the government cabinet office's prestigious Top Management Programme working with public and private sector colleagues.

Jonathan joined McLaren Racing as operations director in 2001 to oversee the race team's operations and engineering processes. He was appointed the company's managing director in 2004. Jonathan is currently a fellow of the Institute of Directors and occupies a principal role within the organisation, managing overall technical and operational strategy for the whole team.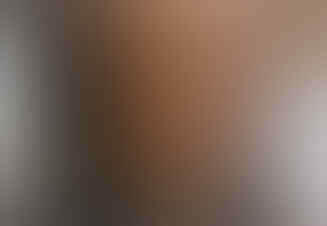 Neil Oatley
[Director of Design and Development Programmes]
Quote:
Neil Oatley arrived in Formula 1 during an era in which designers also had to turn their hands to practical race engineering. He joined Williams as a draughtsman in 1977, moving on to race-engineer Clay Regazzoni and Carlos Reutemann, and working alongside world champions Keke Rosberg and Nigel Mansell.

He returned to the drawing office as chief designer for the short-lived Haas Lola team before moving to McLaren in 1986, where he played a key role in the creation of a succession of legendary championship-winning cars.

Recently celebrating 25 years at McLaren, Neil's brief as director of design and development programmes enables him to deploy the experience gleaned through over three decades at the cutting edge of motorsport into the specification, design and build of each new McLaren Mercedes car.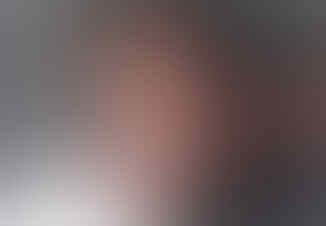 Tim Goss
[Enginering Director]
Quote:
Tim Goss entered Formula 1 with Cosworth in 1986 before joining McLaren as a design engineer in 1990. He has held many roles within the team, including stints as chief test team engineer, head of vehicle dynamics and chief engineer powertrain – a role in which he oversaw the introduction of the sport's first-ever seamless-shift gearbox in 2005.

Outgrowing his role as chief engineer, he was appointed director of engineering in January 2011. He oversees all aspects of car specification, top-level target-setting and priority engineering projects.

In February 2013, Tim was appointed technical director of McLaren Mercedes.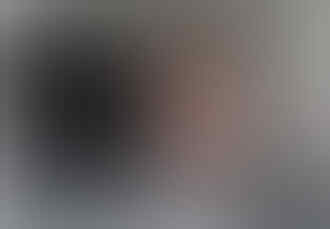 Sam Michael
[Sporting Director]
Quote:
Graduating from the University of New South Wales in 1993 with a degree in mechanical engineering, Sam Michael travelled to Europe and immediately began his Formula 1 career.

Over the following 18 seasons, initially at Lotus, then Jordan Grand Prix and Williams F1, he worked in and led design, R&D, vehicle dynamics and race engineering departments, as well as achieving director and board-member level at Williams.

He joined McLaren Mercedes in November 2011, and is now sporting director. He forms part of our senior technical management team, primarily responsible for race, test and heritage operations and driver programmes.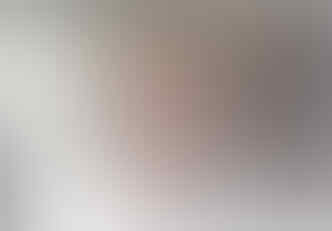 Simon Roberts
[Operations Director]
Quote:
A rich background in mechanical and automotive engineering – including roles at BMW's powertrain division – perfectly prepared Simon Roberts for McLaren Racing. Joining the team in 2003 as general manager, he became operations director the following year.

For 2009, he was seconded to the Force India F1 team as chief operating officer but returned to McLaren Racing ahead of the 2010 season.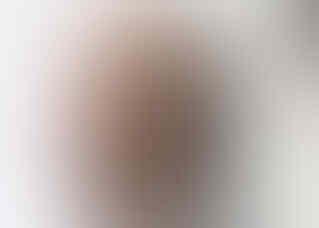 Matt Morris
[Director of Engineering]
Quote:
After graduating from Coventry University with an honours degree in mechanical engineering, Matt Morris joined British engineering stalwart Cosworth, where he worked on the firm's Formula 1 and World Rally Championship engine programmes.

He joined Williams in 2003, initially working as a systems engineer and on gearbox design before becoming the team's head of transmission, in 2006.

He moved to Sauber in 2010, living and working in Switzerland, initially as head of mechanical design then subsequently as the team's chief designer. He returned to the UK in the summer of 2013 to become McLaren's engineering director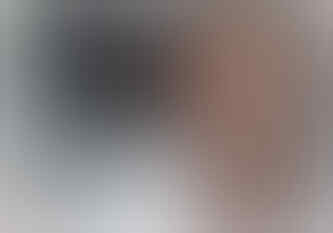 David Redding
[Team Manager]
Quote:
David Redding took on his first motorsport role in 1988, working in the Benetton Formula 1 team's gearbox department. In 1995, he became number one mechanic at McLaren, before leaving at the end of 1996 to help set up the fledgling Stewart Grand Prix team.

When he rejoined McLaren in 2000, he moved to the team's engineering department, working as a systems engineer before becoming assistant race engineer alongside Philip Prew.

After engineering the third car at races, he became more involved in the team's operational side, and was appointed head of race operations in 2009. He became team manager in 2009 and is also McLaren Mercedes' sporting representative within FOTA and on the FIA's sporting board.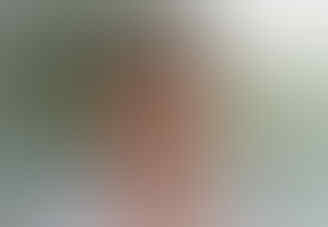 Peter Prodromou
[Chief Engineering]
Quote:
British-born Greek-Cypriot Peter Prodromou earned the perfect qualifications for a career in motorsport, graduating from London's Imperial College with a first-class honours degree in aeronautical engineering. He followed this up with a master's degree in computational fluid dynamics and structural mechanics, for which he earned a distinction.

Peter originally joined McLaren in 1991, straight from university, and helped to develop a series of race- and championship-winning machines for drivers such as Ayrton Senna, Mika Hakkinen and Kimi Raikkonen. His role within the design office continued to grow, and he became the team's chief aerodynamicist before departing to join Red Bull. His work there between '06 and '14, also as chief aerodynamicist, brought success and acclaim both on and off the track.

He rejoined McLaren, as chief engineer, in September 2014.

Quote:
Fernando Alonso [#14]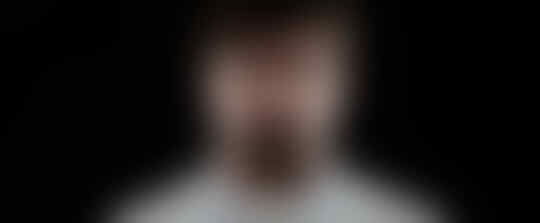 Quote:
The giant-killing performances were what caught your attention first: hustling an uncompetitive Minardi around Suzuka to finish a barely credible 11th in 2001; seemingly appearing from nowhere to grab his first pole position (Malaysia 2003); and becoming the then-youngest-ever grand prix winner (Hungary, again in '03) in truly effortless fashion.

Jenson Button [#22]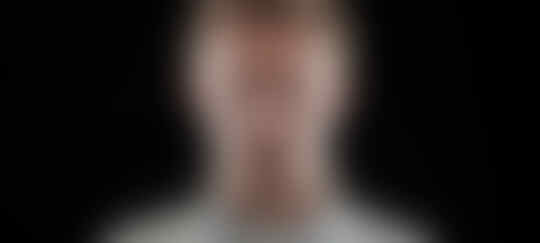 Quote:
From an early age, McLaren Honda driver Jenson Button showed the potential to realise his dream of driving in Formula 1 and one day becoming World Drivers' Champion.

Kevin Magnussen [#20]

Quote:
The grainy Danish newcast captured the moment Kev Magnussen first sat behind the wheel of a 'McLaren.' Admittedly, it wasn't a full-size Formula 1 car, but it was still a remarkably accurate, motorised toy car given to him by his racing driver father, Jan.
Stoffel Vandoorne

Quote:
Stoffel Vandoorne, the 2012 Eurocup Formula Renault 2.0 Champion, joined the McLaren Young Driver Programme in 2013. He currently competes in the Formula Renault 3.5 series.
Gary Paffett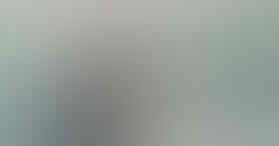 Oliver Turvey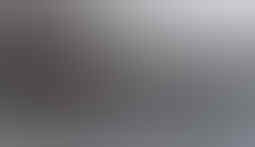 Driver Development Programme
Nyck de Vries

Quote:
McLaren Young Driver and 18 year old Dutch racing ace Nyck de Vries currently competes in the Formula Renault Eurocup 2.0 Championship.
Ben Barnicoat

Quote:
16-year-old British driving sensation Ben Barnicoat, the 2012 CIK-FIA European KF2 and Super One MSA KF2 British Champion and current Formula Renault 2.0L competitor, joined the McLaren Young Driver Programme in 2010.
Quote:
McLaren Honda Partner

Quote:
McLaren Honda MP4 - 30 Race 1-4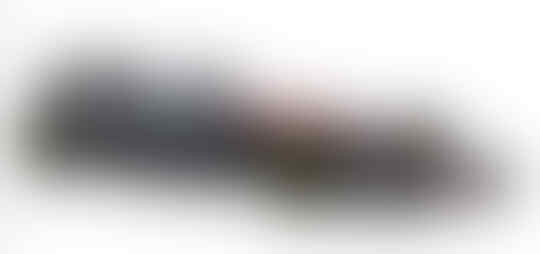 McLaren Honda MP4 - 30 Stealth Livery