[Official] Seal Online Blades of Destiny

[Official] Seal Online Blades of Destiny
Seal Online

Blades

of

Destiny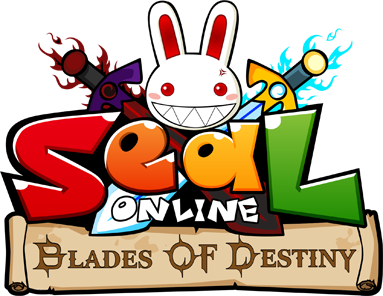 Seal Online Blade Of Destiny adalah Sequel terbaru dari seal online dan merupakan update dari Seal Online Eternal Destiny yang tel;ah di RESET ke 0 (FRESH START)
Pesan kepada Semua Player untuk menghilangkan kebiasaan2 berikut:
Quote:
- NGemis
- Cheat
- RMT
- Spot Spotan
- Public speak dilarang menggunakan bahasa
ingat ini bukan la SEALINDO. Jangan bawa kebiasaan lama disini
[youtube]AuyH896NHjo"]VIDEO PREVIEW RAID BLACK DRAGON [/youtube]
Seal Online Blade of Destiny Full Client Download
Upcoming Event
Spoiler

for

Upcoming Event

:
Quote:
BLACK DRAGON RAID!
Help defend Shiltz against the threat of the Black Dragon!
All new Raid Boss now available in Seal Online: Blades of Destiny!
-Overcome the ancient evil power of the Black Dragon!
-Collect the rare and highly desired Black Dragon Armor Manuals to craft your very own set!
-Special Raid boss available to levels 10 - 251 (You're going to need to bring your friends along!)
-Additionally, two brand new floors have appeared in the Sage Tower! Grab a party and head to floors 3 and 4!
NEW BATTLE PET SYSTEM!
Collect and train these unique pets and they will be your steadfast companion in battle!
-4 Brand New and Unique Battle Pets available at Seal Online: Blades of Destiny opening!
-Train and Level your pet up alongside your character. Head out into Shiltz and demolish any Bales that stand in your way!
-Aside from being a fierce warrior, your battle pet will also assist you by picking up loot and automatically putting it into your inventory!
PLAYER ITEM PACKAGES!
All returning Shiltzians will receive the following welcome back package (Found in your Cash Item Bank):
x1 Shiltz Cat Costume
x1 General Crab Pet
x5 Revive Item
x3 Golden Keys
x1 Pet Feeding Bag
*Remember! Veteran Seal players may have an RP amount being sent to them!
New Adventurers Item Package! The following package will be given to all New Accounts created for Seal Online!
(Note: All Veterans will receive this pack as well. Packs will be distributed each weekday for the previous days accounts.)
x1 Word of Blessing (Bronze) +50% EXP!
x1 Pouch of Blessing (Bronze) +50% Item Drop Rate!
x1 Bank Expansion Slot (Silver)
x1 Lobster Pet
x1 Walcure's Ring
Kill Count System
Fame Egg Event
Rapturous' Requests! Randomly occuring game event!
The Legend Begins! Win prizes for beginning your Seal Online legend
I AM Seal Online! Share with your friends and win
Spoiler

for

Official Server

:
Job apa yang agan mau buat untuk 1st time
Diubah oleh willve 19-06-2013 05:14 vanzkenz memberi reputasi
Yuk bergabung agar dapat lebih banyak informasi yang dibagikan di Komunitas Online Games