[Pic+Vid BWK] Seo Joo Hyun () - SNSD - Girls Generation (Fans Masuk!)

[Pic+Vid BWK] Seo Joo Hyun () - SNSD - Girls Generation (Fans Masuk!)
Thread ini di Sponsori Oleh:
Quote:
[CENTER]
[/CENTER]
klik gambar untuk menuju markas besar kasku[s]one

:
Seohyun (서현

- Seo Joo Hyun (서주현

- SNSD - Girls' Generation
belum tahu apa itu SNSD ??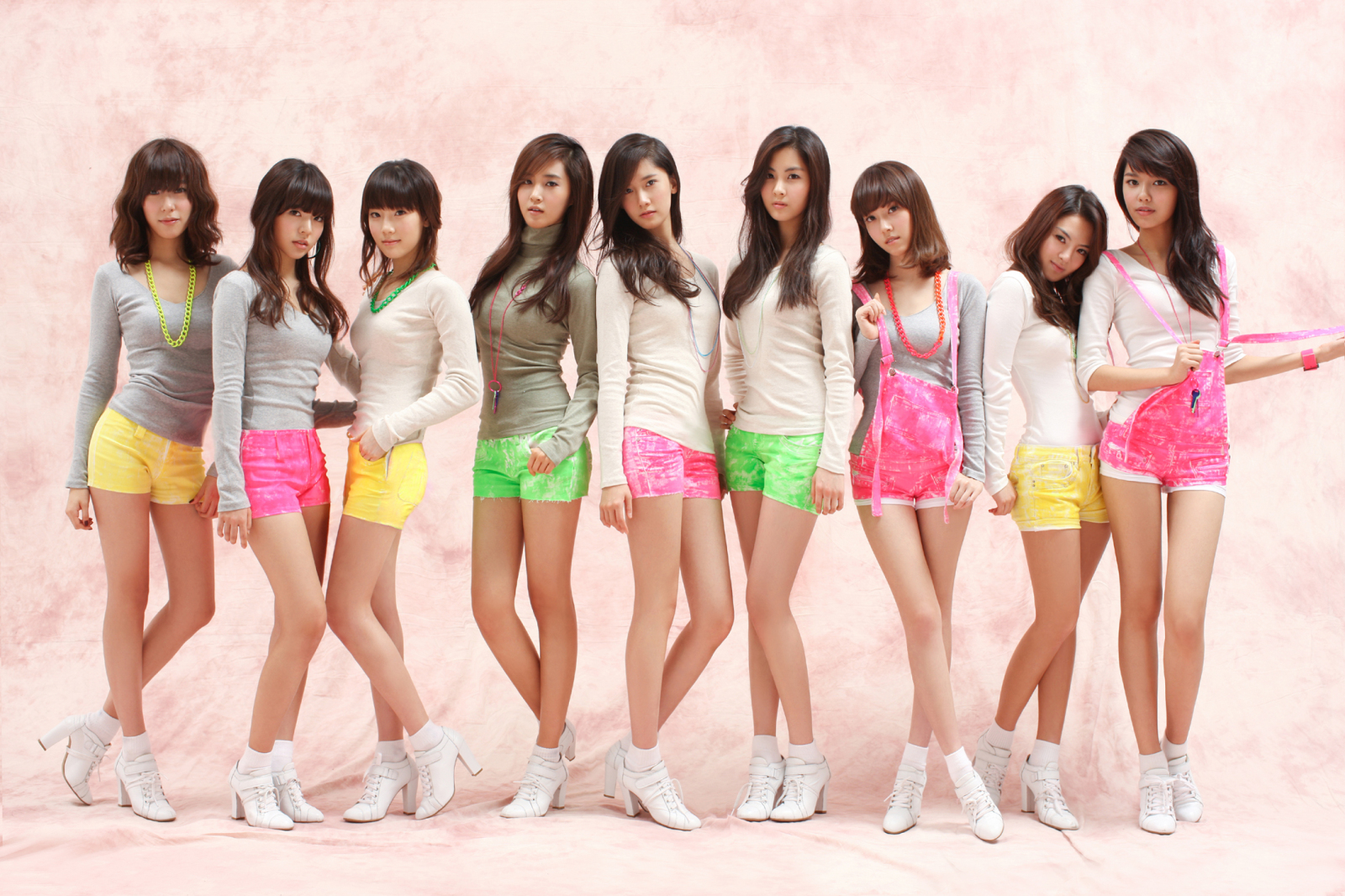 and this is one of its member...
SEOHYUN !!
check these out !
Quote: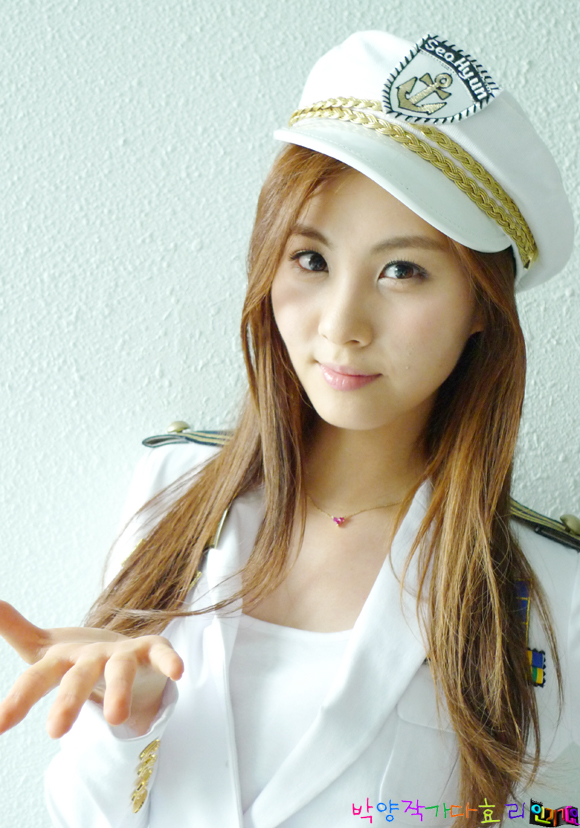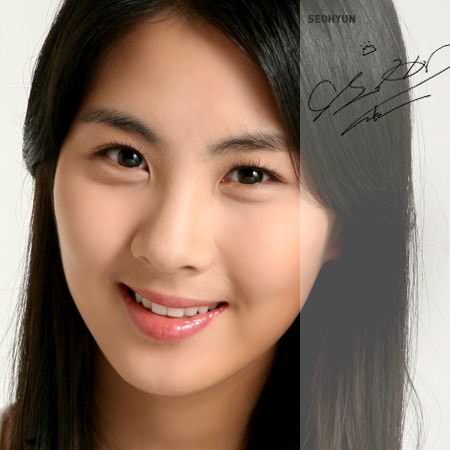 Quote: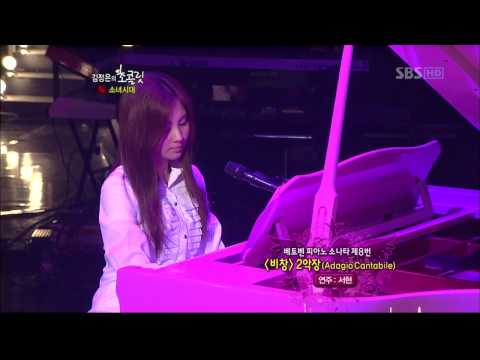 Quote: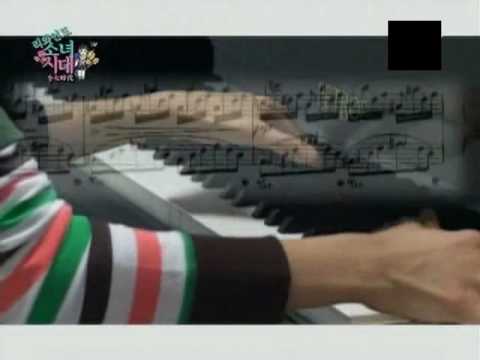 Seohyun's Profile:
Quote:
Stage Name: Seo Hyun (서현

Birth Name: Seo Joo Hyun (서주현

Nickname : Maknae, Seororo
Motto : If your dream is alive, then one day it will come true.
Group Position : Lead Vocalist
Languages : Korean (Fluent) , English, Chinese (Fluent) , Japanese (Basic)
DOB: June 28, 1991
Height: 168cm
Weight: 48kg
Blood Type: A
School: Daeyoung High School
Casted: 2003 SM Casting System
Experience:
-2004 SMART Uniform Model
Fancafe:
http://cafe.daum.net/cutejuhyun
[Star]
Duration of Training: 6 years and 6 months
Extra Information;
Favorite Number : 64
Ideal Man : Johnny Depp
Favorite Song from Girls' Generation : Kissing You
Hobbies : Piano
Favorite Anime : Keroro
Favorite Fruit : Watermelon
Favorite Drama : Nodame Cantabile
Favorite Movie : Pirate of the Caribbean
Roommate/s : Tiffany
Quote:
1. Her blood type is A.
2. She loves eating Goguma (Sweet potatoes).
3. She and Yoona are childhood friends.
4. She hates hamburgers.
5. She once brainwashed Taeyeon into watching Keroro.
6. She loves watching Keroro and Nodame Cantabile.
7. She once had a nickname "Kkuk Kkuk ee" during Horror Movie Factory because she doesn't get angry.
8. She once cried because their manager oppa promised her that he would quit smoking if they won a MMA award but he smoked in front of her.
9. She once lost her shoe in performing Tell Me Your Wish live.
10. She can imitate alarm clocks.
11. Her ideal man is Johnny Depp.
12. She used to play the violin during elementary school.
13. She has the habit of waking up when someone turned on the lights/called out to her.
14. Seo baby is fluent in Korean, Chinese and English.
15. She is currently attending Dongguk University as a freshman majoring in Theatre.
16. She sports the number 11 in Oh! because she wanted to be number one.
17. Her fav. song from their albums is Kissing You.
18. She is currently learning the guitar from Yonghwa.
19. She once played the piano for TRAX's Let You Go.
20. She and Taeyeon are gonna be voice dubbers in an animation film.
21. She's one of the "Tall people" in the group who teases the "Short people".
22. She once donated blood in celebration of her and Yonghwa's 22nd day in WGM.
23. She likes books.
24. She thinks guys are gross.
25. She and Taeyeon perform "Can you hear me" for Beethoven Virus OST.
26. Her unnies once pulled a prank on her during Hello Baby.
27. She doesn't like the lyrics of Oh!
28. She once had been a reporter for Daily Sports' 40th anniversay.
29. She's always strict with money. She once had a policy that if you are late, you'll pay 1,000 won. Jessica paid the most.
30. She once played the role of a doll in SEOUL MV paired up with SuJu's maknae, Kyuhyun.
31. She once attempted to post all 1000 Keroro stickers around the girls dorms Her unnies prevented her from doing it.
32. Once she admitted on ShimShim TaPa that whenever the girls wake up, She usually wake up Fany first because she has a loud voice for waking up the girls.
33. She wears seatbelts whenever riding a car/bus.
34. She once imitated Tamama(character from Sgt. Keroro) for the CN Blue boys.
35. She likes wearing hair bands.
36. Whenever she's angry, she'll stay quiet and exhales air through her nose.
37. She loves to listen to classical music or nature's sounds.
38. Seohyun is the slowest member in taking a bath.
39. In Horror Movie Factory, Seohyun broke her record by releasing her anger for the 1st time.
40. Seohyun bit the teacher who taught them how to act (in HMF) for 6 times.
41. Seohyun wakes up at 7 to read books.
42. Seohyun ever bought a wig for Genie promotion with her own money.
43. Seohyun is the closest to Yoona, even before their debut.
44. SeoHyun's house and Yoona's house are quite near.
45. Seohyun said that the skin cell starts to grow at 10 p.m. and stops at 2 a.m.
46. Yuri said Seohyun was irritating cause Yuri kept on asking questions for 3 months only to hear her voice, but maknae didn't say anything. Maknae's reply for that is "Because I was scared of you."
47. She is known for her fail aegyo because she sometimes try to do somthing cute but end up fail.
48. Seohyun once got her hands yellow because she ate too much Pumpkin.
49. Seohyun love apples, often she packed them for snack.
50. Seohyun received a bag from tiffany as her graduation gift.
51. Seohyun and Nicole from Kara are good friends.
52. Seohyun doesn't like to go karaoke.
53. Seohyun wished to get married at the age of 30.
54. Seohyun future dream is to be a diplomat.
55. Her favorite salute pose is her trademark and she seems got this idea from Keroro friend Tamama.
56. Seohyun is one of the member that entered SM through SM auditon in Korea.
57. Her unnies said she sung 'Loner' while showering.
58. Seohyun ever made a cocktail and the taste was too salty.
59. She is rank 24 in Mnet Super 100 Slim Body tv show and her unnies said they envied her body too.
60. Seohyun failed her driver's license exam twice.
Seomate' Vow:
Quote:
As a Seomate, I promise to love Keroro,
To love sweet potatoes & never shares it,
To get my debtors to pay even if it's 1 won,
To always do my best in everything I do,
To stay positive & spendthrift in life,
To learn earnestly from all my sunbaes
ஜ★۞★ஜ๑~
a TaeGanger, a SunShiner, a HyoHunnie, a FanyTastics member, a YoonAddict, a SooYoungster, a SeoMate, a GorJess spazzer, a YuriSistable team
credits:
soshified
Quote:
Original Posted By
doublenguiik
►
Cara Menghadapi Flamer :
Apa yang harus kita perbuat ??
1. Gak usah dianggap postingannya
2. Gak usah di quote
3. Gak usah di BRP
Mending lakukan langkah sbb :
* Copy-Paste ID flamer trus masukin ke
IGNORE LIST
* KLIK gambar
dibawah ID flamer
* KLIK gambar
dibawah ID flamer
Klo dalam waktu 3x24 jam itu ID masih beredar biar nanti diselesaikan bersama !
Mari bersama kita jaga thread tercinta ini dari gangguan flamer bajingan
Quote:
Quote:
in which MV(s) Seohyun's best look? (multiple choice) Yuk bergabung agar dapat lebih banyak informasi yang dibagikan di Komunitas Lounge Pictures

Lounge Pictures