Quote:
Quote:
NEW
Introducing Connectify Lite+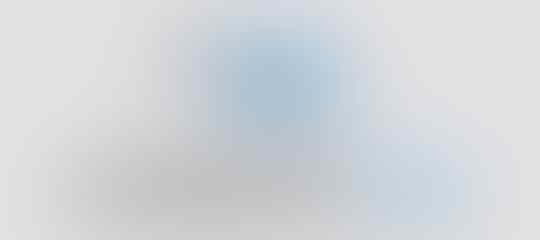 Alex from Connectify here, with some awesome news… The free version of Connectify just got hit with a serious level-up. Introducing Connectify Lite+, a brand new product tier that gives you some of our amazing PRO features absolutely free. All you have to do is click here and share Connectify on Facebook or Twitter, and voila… you're instantly upgraded to Connectify Lite+ for 60 days. That means two months of Unlimited Hotspot Uptime and much more!
Remember, Lite+ is only available to users running the latest-and-greatest version of Connectify. So, if you aren't already, make sure you update to Connectify 7.2 first. When you start your Hotspot in Connectify Lite 7.2, you'll be given the opportunity to upgrade to Lite+.
If you're already good-to-go with Connectify 7.2, you can just click the button below to redeem your free, 2-month Lite+ upgrade now.

Quote:
Connectify 7.2 is here!
We are delighted to announce the release of Connectify 7.2, which includes improvements to both Hotspot and Dispatch. This release contains a lot of fixes and small improvements that users asked for in the Connectify Community site at
http://community.connectify.me/
Here's what's new in Connectify 7.2
New Features
Dispatch
Application Settings: The Applications screen (Settings > Applications) has been totally redone, and has become a powerful new tool to both understand and control what your applications are doing with your Internet connections.
The window is scalable. If you stretch it wide, it will show you all of the information on each application in separate columns. If the window is narrower, it will show only the most pertinent information.
Every application running on your system gets a row in the table. That row turns green whenever it actually accesses the Internet. There are several columns of data: Current Usage, Total Usage and Tracked Connections (open sockets).
Each application has an Adapter Setting. Selecting this brings up a dialog that lets you select how Dispatch will handle connections from the application:
Smart Load Balancing
Default – Uses Dispatch's intelligent load balancing algorithm
Use Only Adapter
Previous functionality – assigns the traffic from the application to the specific adapter
Use Any Adapter Except
Allows you to exclude traffic from a specific adapter while still gaining the benefit of load balancing your other adapters
Round Robin
Ensure that each connection from this application ends up on the next available adapter
Lowest Latency
Use the adapter with the lowest latency at the time the connection is made – please note that this will not ensure that another adapter might have lower latency than the one chosen in the future
Do Not Dispatch
Use Windows Default Network as if Dispatch wasn't started
Blocked
Do not allow any Internet traffic from this application – useful for controlling Internet usage
Actions:
Reset Connections: Immediately breaks all of that application's connections (sockets, etc.). This can be useful with applications such a BitTorrent to force them to reopen the sockets when your Internet connections have changed.
Reset Usage: Resets the "Total Usage" number to 0, so that tracking starts over.
DNS Override – DNS Adapter Selection – When DNS Override is enabled, you can choose to balance the DNS requests using 'Any Adapter' (previous behavior; follows rules from Interface Selection tab), 'Lowest Latency', or 'Round Robin'.
Ability to
hide News and Banners
Hotspot
Firewall state of unknown clients – The default firewall rules from the Settings tab now affect clients prior to them being identified and showing up in the Clients tab as connected clients.
Bug Fixes
Hotspot
Properly load 'Always Show Ad-Hoc' setting on UI start
Work even when Windows Firewall has been uninstalled completely from the system
Identify when Domain Group Policy forbids Connectify
Dispatch
Fix incoming connections to local servers (RDP fix, uTorrent opened port fix)
More logging around Dashboard communication issues
Improve Dashboard memory usage
Fix interface latency/reliability measurements when WAN connections come and go
General
Fix case when Connectify service loses activation after reboot
Fix upgrades from version 3.x not being able to stay activated
Fix activation fallback methods on systems without default browsers set
Add service dependency to fix activation on systems where Connectify service came up before the WMI service
More logging around service installation and packet redirection errors
Set Windows 8/8.1 to not minimize number of concurrent connections.
Fix installer crash at 'Checking for software conflicts'
Fix for 'Only one copy of installer can be run at once'
Improved cleanup of old ports in Hotspot and Dispatch NAT layer
Quote:
Popular Use Cases
At Home
connectify can easily act as a repeater for your home router, extending its range and providing internet access wherever you need it. Connect to your home network, enter the same wi-fi name and password, and hit "start hotspot." devices will automatically connect to the internet through either your connectify hotspot or home router depending on proximity. Before you know it you can finally have internet access in that impossible back room or basement. In addition, if you run connectify away from home with these settings, any devices that need to be bound to a specific network (such as eye-fi cards or wireless printers) will work flawlessly with no additional configuration no matter where you are!
On the Road
connectify placed second in lifehacker.com's top 10 downloads for a road warrior laptop and it's not hard to see why. For the road warrior, internet connectivity is a lifeline. Airports, hotels, and coffee shops know this and charge accordingly, often as much as $10-$15 per day, per connection! These fees can quickly add up when traveling with friends or co-workers. The handful of hotels that do provide free internet access occasionally only supply you with an ethernet jack, which leaves wi-fi only devices and smart phones in the dark. Even the lucky few that have mobile 3g cards or adapters are limited to a single connection. Because connectify is free to download and use, users can save money on multiple wi-fi connections while on the road and still get all their devices online simultaneously.
At College
many schools and private institutions have restrictive limits on the amount of devices an individual can have registered to their wireless networks. In this day and age, these quotas are quickly exceeded by the wide variety of wi-fi enabled devices (such as smartphones, tablets, e-readers, and gaming systems) we use on a regular basis. With connectify running on a laptop or desktop pc, you can circumvent these limits and securely connect any number of devices to your personal wi-fi network.
Offline Networking
even without an active internet connection, you can still run a connectify hotspot. This provides wireless access to shared folders or drives on your network as well as the ability to play lan games with others.
Quote:
feature
[free]
take practically any internet connection and share it wirelessly with no additional hardware, wires, plugs, or chargers
[free]
easily connect any number of wi-fi enabled devices to your connectify hotspot
[pro]
automatic internet selection for super simple set-up
[pro]
customize your hotspot's name and allow it to operate like a wireless repeater for your home or office router
[pro]
browse shared folders and other services in your network; even without an active internet connection
Quote:
Highlights of Connectify Pro Include:

Share Wi-Fi from 3G/4G Networks
Connectify Pro now supports sharing Internet from 3G/4G cards in addition to a wide variety of other USB cards and dongles
Drag & Drop File Transfer
Easily share files of any size, directly to both devices connected to your hotspot, and to other Connectify users on the same network.

AutoInternet Selection
When set to Automatic, Connectify Pro intelligently chooses which Internet connection to share and makes necessary configuration changes to your hotspot
Fully Customizable SSID
Name your hotspot whatever you want! Connectify Lite requires your hotspot name to start with Connectify-
Support for Windows XP and Windows Vista
Ad-Hoc Mode only
Quote:
BACA SEBELUM BERTANYA DI [url]http://support.connectify.me/home
[/url]