 The Twilight Saga: Eclipse (2010)
Synopsis:
As Seattle is ravaged by a string of mysterious killings and a malicious vampire continues her quest for revenge, Bella once again finds herself surrounded by danger. In the midst of it all, she is forced to choose between her love for Edward and her friendship with Jacob—knowing that her decision has the potential to ignite the ageless struggle between vampire and werewolf. With her graduation quickly approaching, Bella has one more decision to make: life or death. But which is which?
Release Date: June 30, 2010
Directed by: David Slade
Written by: (Novel: Stephenie Meyer), (Screenplay: Melissa Rosenberg)
Distributed by: Summit Entertainment
Cast:
The Cullens and the Swans
Kristen Stewart as Bella Swan,
Robert Pattinson as Edward Cullen,
Peter Facinelli as Carlisle Cullen,
Elizabeth Reaser as Esme Cullen,
Ashley Greene as Alice Cullen,
Jackson Rathbone as Jasper Hale,
Nikki Reed as Rosalie Hale,
Kellan Lutz as Emmett Cullen,
Billy Burke as Charlie Swan,
Quileute tribe
Taylor Lautner as Jacob Black,
Chaske Spencer as Sam Uley,
Tinsel Korey as Emily Young,
Tyson Houseman as Quil Ateara,
Alex Meraz as Paul,
Kiowa Gordon as Embry Call,
Bronson Pelletier as Jared,
Julia Jones as Leah Clearwater.
Boo Boo Stewart as Seth Clearwater.
Gil Birmingham as Billy Black
Nomadic vampires
Bryce Dallas Howard as Victoria,
Xavier Samuel as Riley,
Jodelle Ferland as Bree
Catalina Sandina Moreno as Maria
The Volturi
Dakota Fanning as Jane,
Cameron Bright as Alec,
Charlie Bewley as Demetri,
Daniel Cudmore as Felix
Humans
Anna Kendrick as Jessica Stanley,
Justin Chon as Eric Yorkie,
Christian Serratos as Angela Weber,
Michael Welch as Mike Newton,
Jack Huston as Royce King II
[youtube]
<object width="560" height="340"><param name="movie" value="http://www.youtube.com/v/k33DEEI-15c&hl=en_US&fs=1&"></param><param name="allowFullScreen" value="true"></param><param name="allowscriptaccess" value="always"></param><embed src="http://www.youtube.com/v/k33DEEI-15c&hl=en_US&fs=1&" type="application/x-shockwave-flash" allowscriptaccess="always" allowfullscreen="true" width="560" height="340"></embed></object>
[/youtube]
[YOUTUBE]
<object width="640" height="385"><param name="movie" value="http://www.youtube.com/v/S2HIda5wSVU&hl=en_US&fs=1&"></param><param name="allowFullScreen" value="true"></param><param name="allowscriptaccess" value="always"></param><embed src="http://www.youtube.com/v/S2HIda5wSVU&hl=en_US&fs=1&" type="application/x-shockwave-flash" allowscriptaccess="always" allowfullscreen="true" width="640" height="385"></embed></object>
[/YOUTUBE]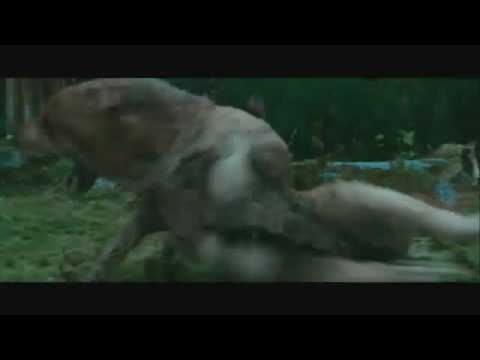 =====EXCLUSIVE SNEAK PEEK=====
=====COMPLETE 7 MINUTE ECLIPSE SNEAK PEEK=====
[youtube]
<object width="640" height="385"><param name="movie" value="http://www.youtube.com/v/8oXdINAN6IQ&hl=en_US&fs=1&"></param><param name="allowFullScreen" value="true"></param><param name="allowscriptaccess" value="always"></param><embed src="http://www.youtube.com/v/8oXdINAN6IQ&hl=en_US&fs=1&" type="application/x-shockwave-flash" allowscriptaccess="always" allowfullscreen="true" width="640" height="385"></embed></object>
[/youtube]
=====Exclusive Eclipse Scene from Wal-Mart New Moon DVD=====
[youtube]
<object width="480" height="385"><param name="movie" value="http://www.youtube.com/v/4BcIY9YMrbQ&hl=en_US&fs=1&"></param><param name="allowFullScreen" value="true"></param><param name="allowscriptaccess" value="always"></param><embed src="http://www.youtube.com/v/4BcIY9YMrbQ&hl=en_US&fs=1&" type="application/x-shockwave-flash" allowscriptaccess="always" allowfullscreen="true" width="480" height="385"></embed></object>
[/youtube]